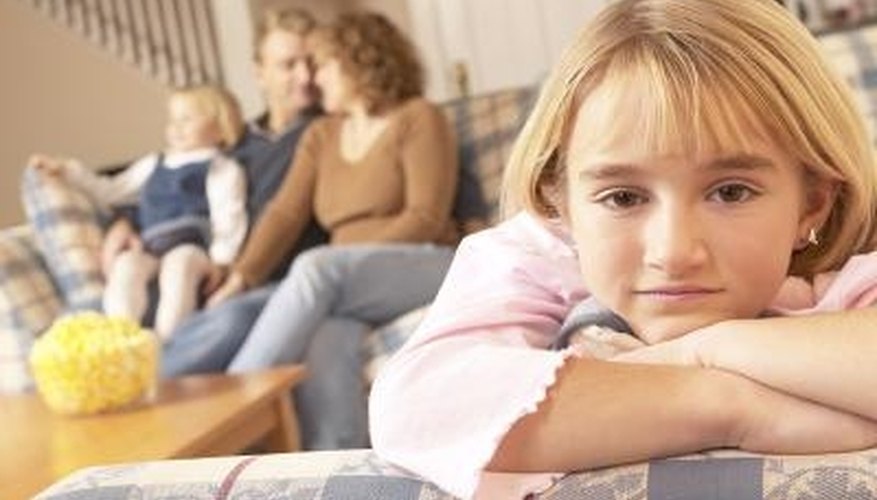 So you met a great guy, someone you'd like nothing more than to begin a relationship with. However, this guy is a single dad and his situation is a little bit more delicate than most. He is a young widower with children and you have no idea how to become a part of his life without throwing a wrench into the grieving process. Having lost both a wife and a mother, you wonder if it's even possible for this family to love again, and accept you into the family circle.
Start by being a family friend. Surviving the loss of a wife and a mother can be a difficult transition. If you are honest with your intentions and begin your relationship with a grieving family as a friend, you are opening up the lines of trust, acceptance and genuine affection. Dating a young widower is a whole new ballgame, even more so than dating a single dad. You must allow your presence in the life of this grieving family to sink in slowly. His family, as well as his late wife's family, may have a hard time grappling with him dating so soon.
Be patient. You may find that this new guy and his kids are experiencing frequent setbacks as they learn to cope with their new life. However, your patience and consistency, void of any personal frustration, is important to a healthy recovery. You don't want to add to this family's problems by issuing an ultimatum. You may have to give this family some space so that they can work through these issues. When the dust settles he will most likely be relieved to see you standing patiently on the sidelines. In the meantime, fill your life up with the support of family and friends.
Get to know his kids. Whether you bake cookies, play board games, go shopping or stay at home and watch movies, it's important that you spend quality time with his kids. You have to keep in mind that this guy is a package deal, so include the children as much as you can. The important thing to remember is that kids are smart and are quite intuitive of your intentions, so be genuine. Reassure his children from the beginning that you are not trying to replace their mother so much as trying to be a friend. Chances are, in time, his kids will be grateful to have a motherly figure in their life.
Don't try too hard. With all of the confusion and mixed emotions swirling about, you don't want to put too much pressure on this guy, especially as he is trying to find his feet again as both a widower and a single dad. Allow for his feelings about you to surface slowly. Chances are he may be feeling guilty and torn between his feelings for you and his feelings for his late wife, so don't feel threatened when he talks about her. He is simply trying to make sense of it all. It is all a part of the healing process. If you try to corner him, interrogating him about how he feels about you, you might scare him away. Again, dating someone who has lost a loved one presents challenges that traditional dating doesn't. So relax. Enjoy his company. Be yourself, the one woman he can comfortably turn to at the end of the day. If he is a good guy, he will have been worth the wait.
Give it time. If you enjoy spending time with this guy and his children and he enjoys spending time with you, there is no rush to finish this situation. You can't force someone to move on; it is a process, sometimes a lengthy one. What makes your relationship special is that you have a mutual affection and understanding for one another. If it's meant to be, eventually in time, it will be. Dating a young widower can be hard on you mentally and emotionally. However, if you are right for each other, it will have been worth the wait.
View Singles Near You
Cite this Article
Choose Citation Style
June, Natalie. "Dating a Young Widower With Kids." Dating Tips - Match.com, https://datingtips.match.com/dating-young-widower-kids-8434242.html. Accessed 06 June 2020.
June, Natalie. (n.d.). Dating a Young Widower With Kids. Dating Tips - Match.com. Retrieved from https://datingtips.match.com/dating-young-widower-kids-8434242.html
June, Natalie. "Dating a Young Widower With Kids" accessed June 06, 2020. https://datingtips.match.com/dating-young-widower-kids-8434242.html
Note: Depending on which text editor you're pasting into, you might have to add the italics to the site name.