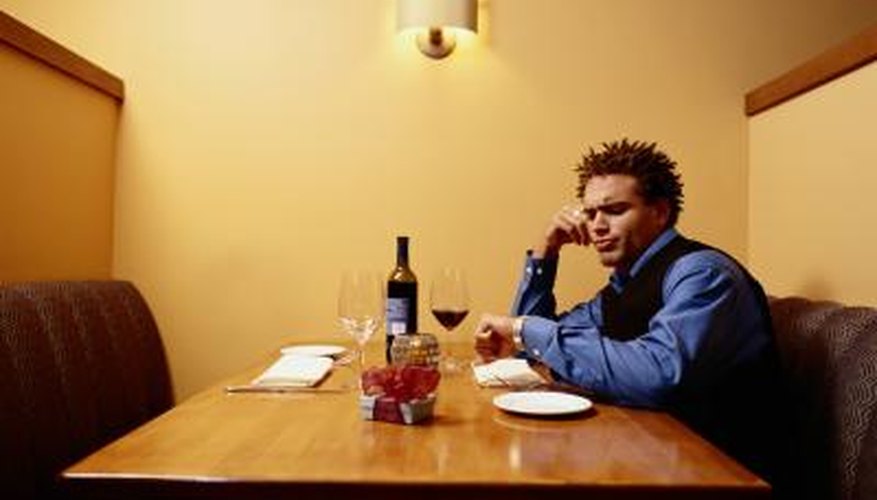 Realize It's Their Loss, Not Yours
It's simple really -- if a person likes you, he calls you. He doesn't stand you up. At the very least, he looks for another time to have that date with you, because you matter. In Psychology Today, expert Rita Wilson says it simply: "Love is reciprocal. If he didn't call, he was not the right one for you." Therefore, any person that can stand you up deserves to be forgotten as quickly as possible.
Accept What's Happened
Yes, your date stood you up and you're probably tempted to call and give him or her a piece of your mind. However, would you want to be with anyone that would treat you that way? John DeVore offers context in The Frisky on why a guy wouldn't call a girl back from his personal perspective, saying that he didn't "have the heart or the energy to painfully explain the truth" and hoped she would just disappear. So, accept that your date doesn't deserve your worry and keep going.
Learn From It
It could be quite hard to understand how and why someone stood you up. However, this could also be a great opportunity to understand and identify what it is you are looking for when it comes to someone to date. Map out a list of the traits that matter to you. As Wilson points out, doing this can also reveal that the very person you've been focused on may not have been the right one. Instead, keep that list handy and remind yourself of what's on it -- so you have those traits top of mind next time you meet someone.
Move On
The hardest thing about coping with a date that stands you up is the need to analyze it. But don't stew on it. Instead, the strongest thing you can do is move on from this difficult incident and allow yourself to find someone new. One failed date doesn't mean all is lost, so allow yourself the chance to find someone who's willing, not only to meet you for a first date, but maybe even a second and a third.
View Singles Near You