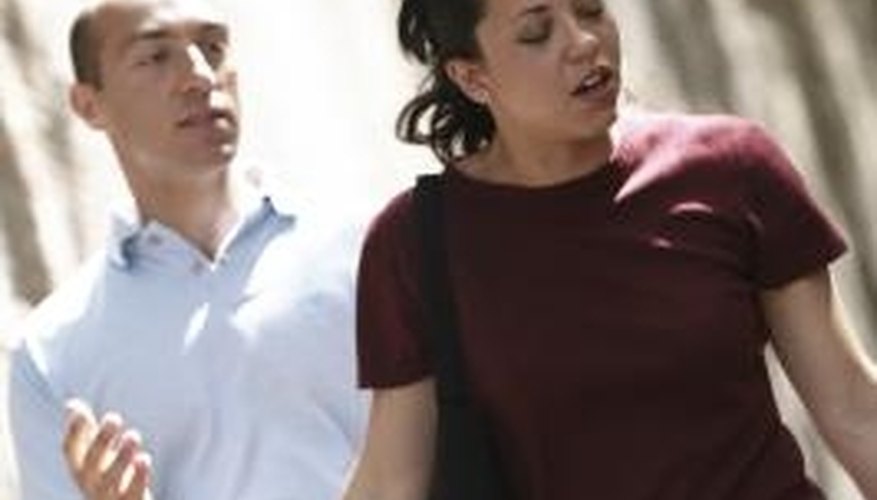 Accept the breakup. For many people, the hardest part with a breakup is accepting that it really happened. It is best to try to deal with the sadness, resentment and other feelings right away. If you do not, they will resurface at some point. In most cases, a miracle of getting back together will never occur, so accept the breakup and try to move on quickly.
Stop downing yourself. After a breakup, many people begin criticizing themselves or looking for the negative aspects in themselves. Most likely, there was nothing you could have done to prevent the breakup. Respect yourself and your actions. Pamper yourself a little, if desired. Take a short trip or visit a local day spa.
Talk about it. Find a close friend or two or a family member and discuss what happened. Talking about problems and releasing your feelings is important when dealing with a breakup. By talking to people who really care about you, you can begin rebuilding your self-esteem, and that may help you feel better about yourself and the situation.
Avoid running into your ex. Stay away from places your ex normally goes, such as the gym or a favorite restaurant. Even if you decide to remain friends, it is important that you do not see each other until you have dealt with your feelings. Avoid emailing him or texting him, as well. The feelings of sadness are harder to deal with when you are still in contact with the person.
Take some time to yourself. Do not jump into another relationship right away. Cope with the feelings you have, rebuild your self-confidence and learn from the experience. Time is one of the best natural healers for all types of situations.
Move on. Take up a new hobby, find new places to go and meet some new friends. Avoid places, people or things that remind you of her and find a new purpose or aim in life.
View Singles Near You