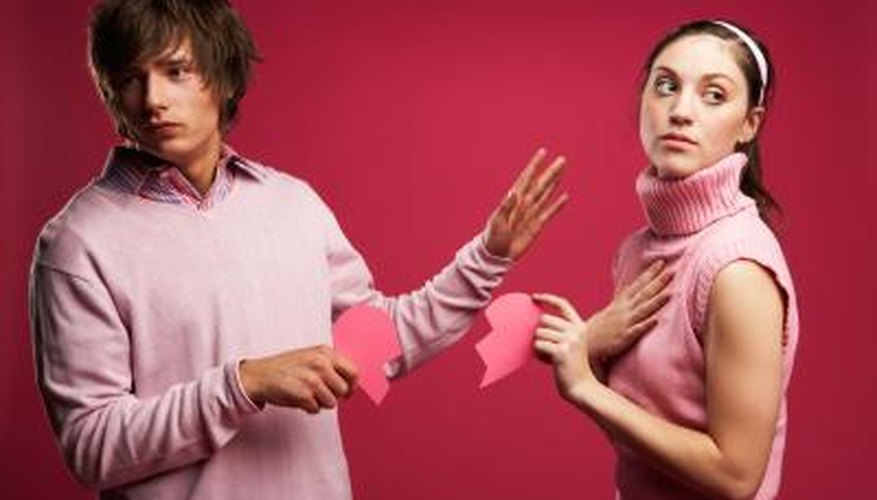 Step 1
Realize that the relationship is over and confront your feelings. Plunging back into work or school can be a diversion, but won't help you deal with feelings of rejection. Eventually, the feelings will surface. The sooner you understand that your relationship is over, the sooner you'll be able to feel better.
Step 2
Talk to friends and families. You may feel as if there's something wrong with you, and talking to people who care about you can help rebuild your self esteem. Even if you're not ready to talk about your breakup, just talking to people who care can help.
Step 3
Stay away from your ex, at least for a while. You may want to remain friends or stay in touch, but close contact immediately after the split can reinforce old feelings and make it hard to move on. Don't call or email your ex and avoid social networking sites that offer the temptation of monitoring your ex.
Step 4
Take some time to enjoy yourself. Go on a vacation or do something you've never had the chance to do. This may only be a temporary solution, but it will make you feel better and help rebuild your confidence.
Step 5
Tell yourself that you're starting new. The more you think about your ex, the more trouble you'll have moving on. If you keep focusing on your breakup, you may continue to have feelings of rejection. Think of the breakup as an excuse to make a new start in your life. Get rid of things in your house that remind you of your ex and avoid places that remind you of your ex.
View Singles Near You