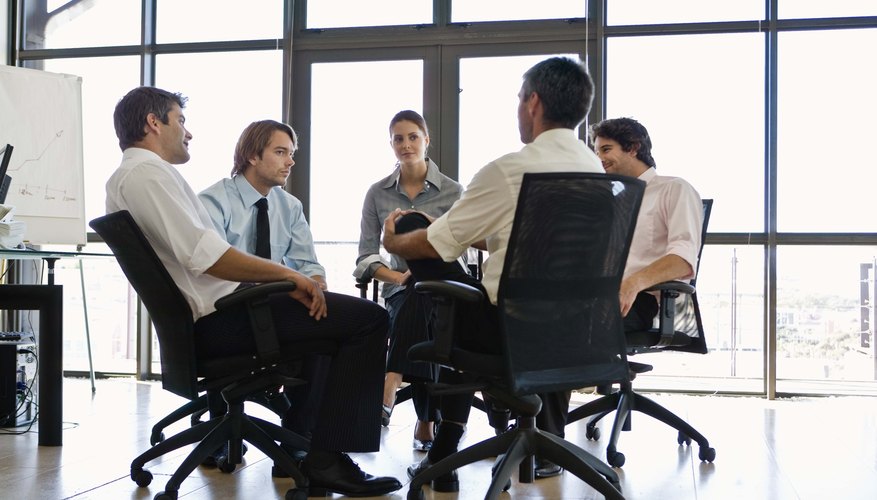 Step 1
Don't encourage the behavior. If you respond positively to your boss' flirting, he and your coworkers will think that you are OK with his behavior.
Step 2
Avoid spending time alone with your boss unless it's absolutely necessary. Try to meet with him in a group rather than by yourself. Keep your distance both mentally and physically, if you have to meet with him alone.
Step 3
Dress appropriately for your work environment. Avoid wearing anything that might encourage inappropriate behavior.
Step 4
Tell your boss that his behavior bothers you. While most people are afraid of doing this, it is the quickest way to address the problem. Indicate that you prefer to keep your work relationships separate from your personal relationships.
Step 5
Respond with tact if you want to keep your job. There is no need to be rude or make your boss feel bad. State how you feel in the most private and gentle way possible. Make it about you rather than about him. When you confront your boss, use the pronoun "I" rather than "you" to avoid being accusatory.
Step 6
Complain to the human resources department if nothing else works. Sexual harassment is against the law, and the company could fire your boss for this behavior.
View Singles Near You