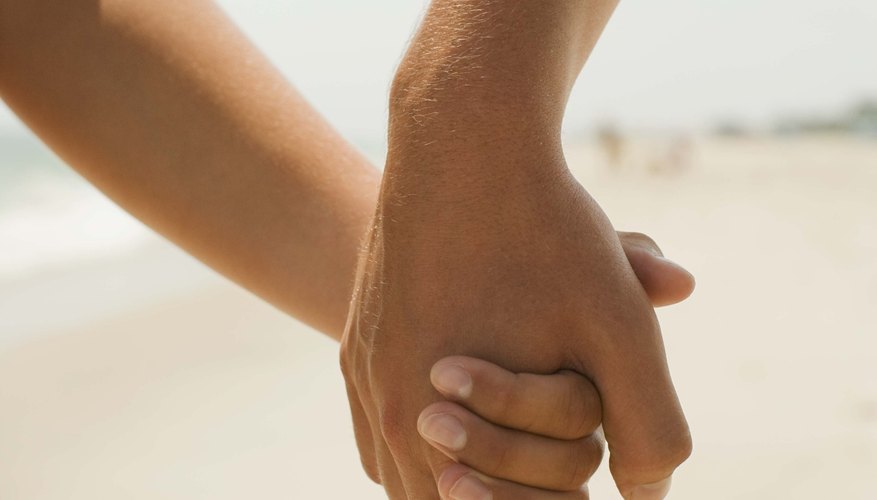 Step 1
Understand that no one is to blame for the uncertainty and problems within your relationship. Believe in yourself and come to terms with any insecurities that may have arisen. Take a walk or visit a quiet area to clear your head and gather your thoughts.
Step 2
Create a list of questions you would like to ask your partner. Sit in a quiet and comfortable area where you can focus your thoughts and feelings into each question. Create questions that relieve any stress you are feeling from the uncertainty throughout your relationship. For example, if your partner and yourself may possibly be moving to a new location because of ta job, create a question that asks your partner how you will both deal with the change in location. Record each question into a notepad.
Step 3
Observe your partner's feelings, actions, and attitude. Uncertainty often affects both parties in a relationship and are often seen in a person's non-verbal behavior. Watch how he reacts to small things, such as a change in dinner plans or a stain on his shirt. Record anything that seems abnormal into the notepad.
Step 4
Utilize common stress-reduction techniques. The mental and emotional stress you are currently under will often have a direct impact on your physical well-being. Reducing physical stress and putting your body at ease will allow you to focus more of your energy on solving the issues with your relationship. A common way to relieve stress is to partake in five- to 10-minute meditation sessions.
Step 5
Communicate with your partner. Refer to the notes you've been collecting and discuss anything that is on your mind. Ask her the questions you have written into your notes and share with her your feelings on the specific issue. Collect her input and elaborate on each other's feelings. If you sense that the talk is becoming an argument, remove yourself from the situation and resume the talk when both parties are calm.
Step 6
Decide on the proper course of action together. Determine what would be the best possible solution for the uncertainty that has arisen in your relationship. If neither of you can decide on a specific solution, come to a compromise. This will allow both parties to be happy.
Tip
Avoid seeking input from friends or family during this time in your life, as their views may guide you toward a decision you don't necessarily want.
View Singles Near You