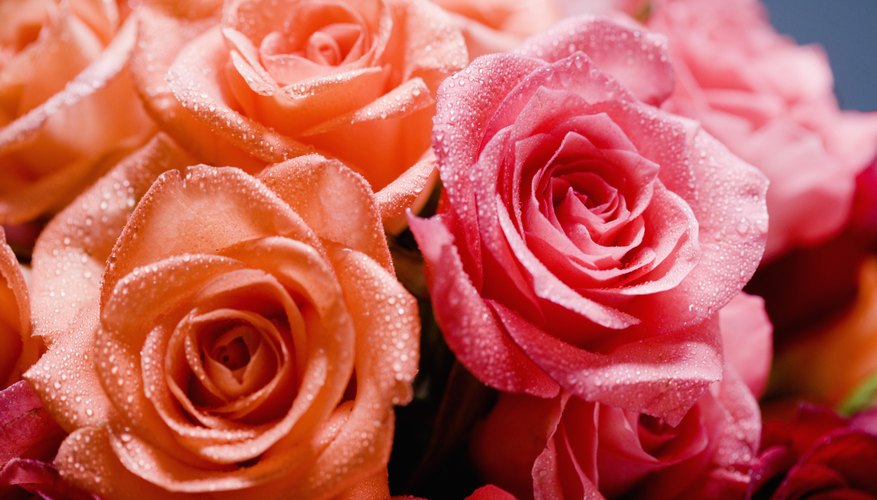 Step 1
Choose a warm color palette. To create a romantic feeling, paint the walls a warm hue, ranging from soft pink to light peach. Warm colors create an inexpensive backdrop for the project.
Step 2
Incorporate luxurious linen pieces. Because the bed is usually the focal point of a bedroom, it is important to emphasize its design. Add a few budget-friendly decor touches, such as a velvet throw to the bottom of the bed or one or two elegantly trimmed pillows at the top.
Step 3
Add ambient light. Soft lighting often sets a romantic mood for a space. Buy two inexpensive table lamps with three-way switches, and hot glue an elaborate beaded trim to the bottom edge of the lampshades. Finish off the romantic room with a few dollar-store votive candles set in clear holders.
Step 4
Lay down an area rug. Whether the bedroom has hardwood floors or carpeting, an area rug adds a fresh, inexpensive touch. Select rugs with romantic motifs, such as flowers. A rug can also warm up cold hardwood floors or cover old, worn carpeting.
Step 5
Display a fresh vase of flowers. Romantic bedrooms are no place to decorate with plastic flowers. Purchase a fresh bouquet from a big-box store or grocery chain, cut the stems, and place in an inexpensive clear vase. Fresh flowers add fragrance and a feeling of opulence to a romantic bedroom design.
Step 6
Use accessories or special touches to amplify the romantic bedroom design. Hang two soft, white bathroom robes on wall hooks next to the bed. Put a breakfast tray on the bed, and fill it with chocolates and a bottle of champagne. Scatter rose petals on the bed linens.
Things You Will Need

Interior paint
Paintbrushes
Paint roller pans
Paint rollers
Painter's tape
Velvet blanket throw
Decorative pillows
Two table lamps
Beaded trim
Scissors
Hot glue gun
Hot glue
Votive candles
Clear votive holders
Floral area rug
Fresh flowers
Clear vase
Two white bathrobes
Breakfast tray
Champagne
Box of chocolates
Rose petals
Tip
Keep the bedroom linens solid, but use patterns on pillows for a room that feels elegant and restful at the same time.
View Singles Near You