Dim the Lights!
Dim the lights and let the evening begin. While tall tapes traditionally symbolize romantic lighting, there are many ways to set the mood. With the wide range of candles available, you can make use of many different shapes and sizes to get the feel you want. For example, place six or seven tea lights in a circle on the table surrounding a low glass bowl with a single favorite flower in it. Or float some candles in a clear bowl of water. Place more candles of various sizes around the room, being careful that they won't tip over. Make sure to light the candles before she arrives however, and turn off the fire alarm so the smoke and heat from the candles doesn't bring an unwanted visit from the neighborhood fire department.
String clear or single-colored holiday lights around the perimeter of the room, emphasizing areas such as windows or doorways. Attach the twinkling bulb so the lights flicker, giving a starry, magical look to your room.
If your home has a fireplace, use it. Set a table for two next to the fireplace and use this light alone for setting the mood.
Table Set for Two
The table setting is the next thing to consider. Create a classic look that will be easy to manage as you sit down to eat with your loved one. Dramatic colors can add to the mood. For example, use a dark tablecloth with white dishes and fancy cloth napkins. Make sure your dishes, glassware and cutlery all sparkle so that they reflect your candles or twinkling lights. One simple flower can grace the table. Artistically pre-plate as much of the prepared food as you can to limit your time in the kitchen, making that part of your decorations as well. Even a simple salad can look elegant if placed carefully on the plate and topped by delicate ribbons of dressing and small slices of mandarin oranges forming a pinwheel on the top.
The Theme's the Thing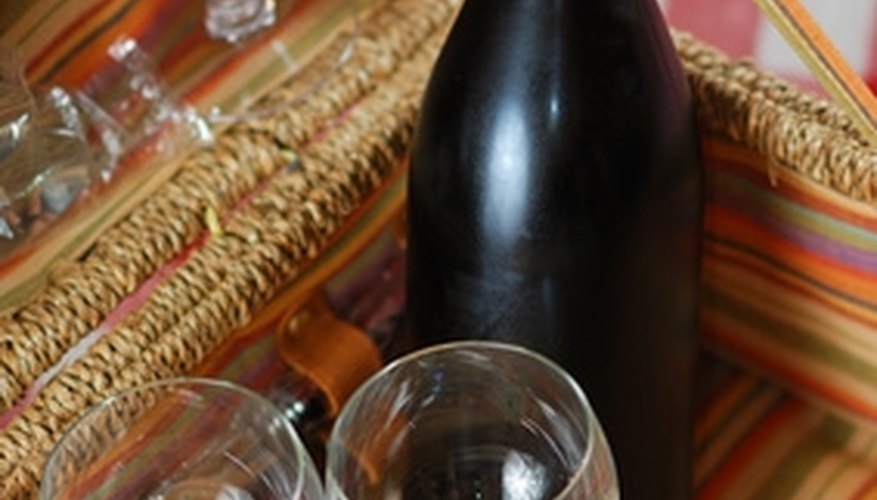 While romance is the goal, coordinate your dinner with a theme to take it up a notch. Choose a favorite vacation spot and re-live it with your special someone. For example, a tropical vacation that meant a lot to both of you can be re-enacted with the foods you tasted there along with tropical decor, including plants, scented candles and music.
Or plan a picnic dinner, complete with a blanket stretched out on the floor in front of the fire or television with a fireplace DVD playing. Play nature sounds and native flutes in the background, burn some pine-scented candles and serve easy-to-manage food. Serve wine in real crystal glasses and share chunks of bread, fresh fruit and specialty cheeses as you to snuggle close amidst the twinkling lights.
Resources
View Singles Near You