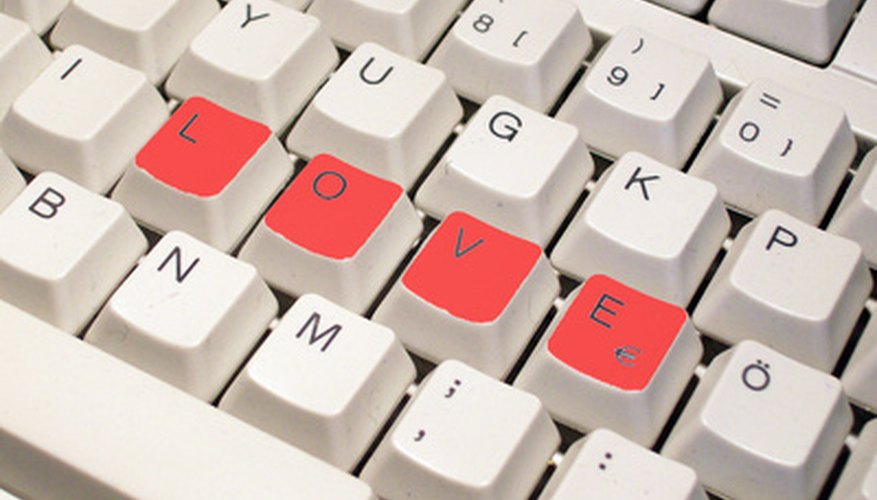 Definition
Online dating systems that allow individuals to communicate with each other over the Internet. Generally, the objective of this communication is to develop a romantic or sexual relationship or courtship.
Before searching a site's database of potential mates or partners, users must provide a photo and personal information such as location, age, sex and physical attributes, as well as personal interests and career information. Dating websites usually encourage users to use site-only communication, through messaging systems, live chats and webcam chats. Site-only communication allows users to share as much or as little personal information as they choose.
Websites such as eHarmony and Match.com use a subscription-based service fee. Users pay monthly in order to gain access to a database of singles. Other websites, such as Plenty of Fish and OkCupid, are free for anyone to join.
Types of Services
Matchmaking Sites These sites ask for detailed information from you, then compare your information to other users in the database. Generally, you will not see the profiles of people who are not compatible with the information you provided about yourself. You can modify your profile usually at any time, which could change the compatibility results.
Personals Sites Similar to matchmaking sites, personals sites require users to provide personal information. Rather than using the results to match by compatibility, personals sites allow users to peruse others at their own convenience. Search tools are generally versatile, allowing users to look up options by age, location, interests and so on.
Events Sites These sites introduce singles using a variety of events—from sporting events to parties and movie nights—to bring them together. This format relies less heavily on the Internet; users sign up for the service online, attend the event and meet people. The idea is that if two people are interested each other at the event, they can look up their love interest's profile on the company's website.
Problems with Online Dating
Subscription dating systems eliminate groups of single people because they cannot afford—or choose not to pay for—the subscriptions. Free dating systems, however, allow anyone to join, which leads to a diverse database but could also attract members who are not serious about using the system and could therefore abuse the system or its members.
Online dating companies are financially interested in keeping members communicating through the website, though people may find it easier to communicate using traditional email or other instant messaging systems.
Users who find a mate, or choose to stop using the site for other reasons, may forget to take down their online profiles, leading to databases inflated with useless information for other users. Also, accounts filled with false information can lead to confusion or abuse of the system. Some users may experience a lack of trust with the site and its members, because it is not easy to verify the information posted on each profile.
Choosing the Best Service
Before signing up for a free or paid online dating service, some users choose to make a list of what they expect from the experience. You may want to ask yourself questions like: Do I want to meet someone right away, or do I want to take time to browse through different people? Am I looking for someone with similar interests, or am I looking for an "opposites attract" type romance? Which service will fit my personality, lifestyle and wallet? There is such a wide variety of services that there's something for everybody.
Safety Tips
Using the Internet to find a mate may seem exciting, but it requires some caution—after all, users are giving out personal information to complete strangers. Be cautious about the information you share. Do not give out personal information such as a last name, address, phone number or any other identifying information on your profile. When you decide that the time is right to meet an online suitor in person, meet in a public place where there are lots of people, so you can quickly and easily contact someone if the situation doesn't feel right.
View Singles Near You