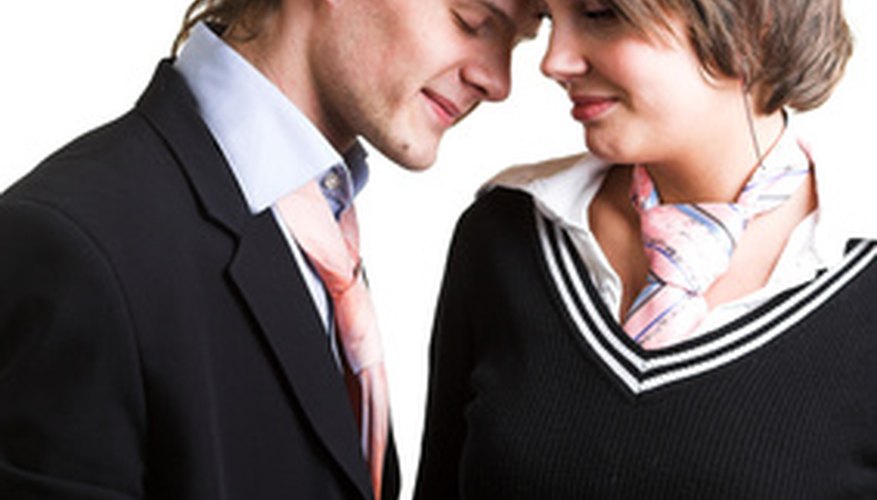 Step 1
Count the number of male and female daters who will participate. This can be controlled by having a preregistration and having a set amount of daters allowed.
Step 2
Write out questions for the daters to fill out ahead of time if you plan to match them based on common interests before the event. If couples will not be matched, then ensure there are equal numbers of men and women attending.
Step 3
Set the time limit for the date. If matching couples, then set the limit based on the amount of dates; for example, eight dates of eight minutes each is 64 minutes. If having all daters meet, then set the limit based on the amount of participants; for example, 20 males and 20 females each with a five minute date is 100 minutes.
Step 4
Create a dating card for participants indicating the names of the individuals they'll meet and their table numbers. Have half the daters moving and the other half staying at a table.
Step 5
Sound a loud timer to indicate when time is up and stick to the allotted times.
References
View Singles Near You