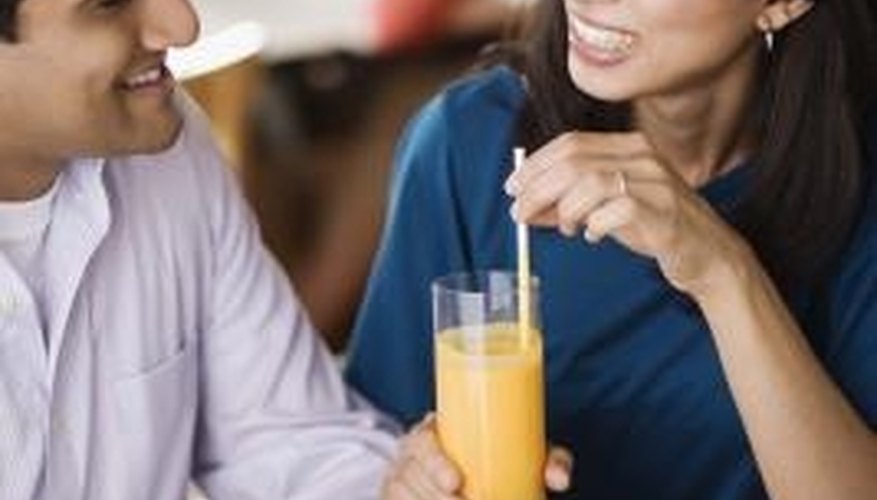 Fertility on the Mind
A man in his twenties is usually concentrating on completing college, getting started in his career and enjoying himself. A woman might feel the same, but many women often feel the need to find a partner, get married and begin having a family. Fertility researcher Richard Paulson, of the University of Southern California, says women should start having children no later than age 30, and be done by 35. This is when -- according to statistics -- fertility declines.
Common Interests
Women tend to think that a successful relationship entails two people spending most of their time together and having common interests. According to Dr. Phil McGraw, there is nothing wrong with a relationship lacking in shared passions for the same activities and interests. Part of a healthy relationship involves allowing the other person to have individual experiences. Men are often more secure with this notion. A woman tends to feel needy when the person she dates has other interests.
Initial Reactions
On a first date, a man is primarily concerned with a woman's physical appearance. Women size up a man's respect for his job. The first thing considered by a man on a first date -- according to Dr. Phil McGraw -- is what kind of sexual partner the woman might be. A woman on a first date usually thinks about emotional connections and financial security.
Marriage Versus Living Together
Living together before marriage increases the risk of divorce, according to Pamela J. Smock, an associate professor of sociology at the University of Michigan. For women, the ultimate goal of cohabitation is marriage. Men perceive cohabitation as a way to put off marriage. A woman tends to propose marriage or living together -- after a period of monogamous dating -- in order to feel she is taking steps toward a better commitment.
Emotional Needs
Women are more emotionally charged on a first date, and begin looking for attachment. This is according to author and dating coach Myreah Moore. Men generally view the first date as a social event. As dating progresses, women like to talk about how the relationship is going. Men are socialized to be leaders and providers in relationships. Talking about needs is not something that comes easily.
View Singles Near You