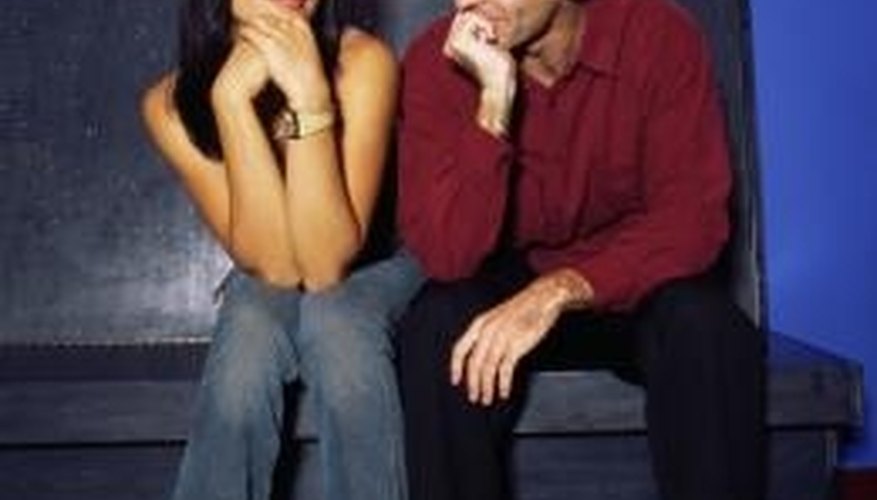 Get around her as much as you can. Stand in the same line as her when you're grabbing lunch or stand next to her while you're in a group and offer to accompany her when she's going somewhere. Show her small signs that spending time with her is what you'd love to do by discreetly positioning yourself closer to her.
Use your senses to get in tune with her. Smile when you're around her. Give her eye contact as if she's the only person in the room. Listen to her intently, hanging on to every word she says and smile some more. Touch her gently on the arm or shoulder when you speak.
Send her a cute note. Leave a note on her car, tucked in her magazine or slipped inside her laptop. Jot down something short and sweet that lets her know you're thinking about her and you enjoyed the time you spent with her. No matter if it was with a group grabbing a bite to eat or running in the park with her and your dogs, tell her you like moments with her.
Buy her something practical. Ditch the roses and sappy cards. If you've noticed she's been complaining about needing new music to run to when she's exercising or can't seem to get her computer to load properly, do something for her that will get her attention. Volunteering your time to make her happy is a surefire sign you're into her -- and she'll pick up your vibes.
View Singles Near You