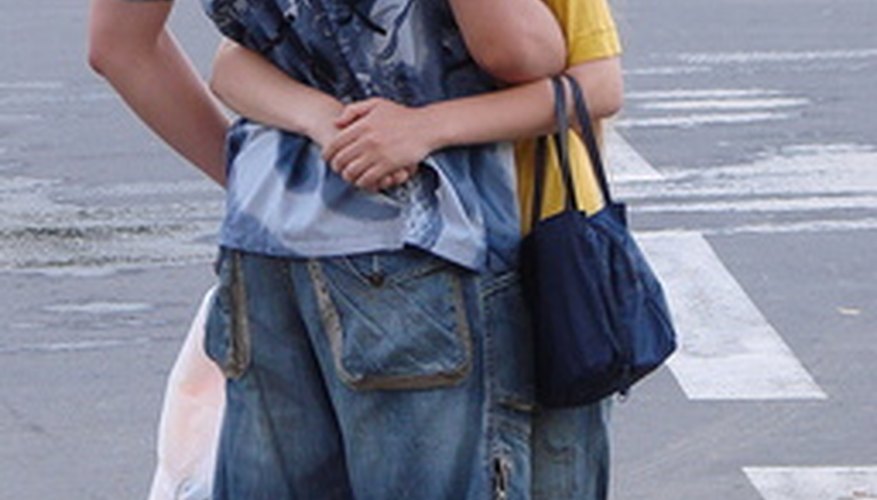 Step 1
Learn about the definition of "courtship." Stereotypically, it involves learning about the other person in order to determine whether they are marriage material. Courtship is also generally regarded as having nothing to do with the sexual aspects of a relationship. If you are courting someone, it is thought to be more about delving into their personality than their pants. Many Christians, for example, claim that in courtship, there should be no sexual contact before marriage.
Step 2
Think about the definition of "dating." This is a more modern term than "courtship." As such, it dispenses with much of the imposed Christian morality related to courtship. When dating, people are not necessarily interested in getting married, and it is more about what makes the person happy. This means that sex is a common factor in dating relationships, and commitment is not necessarily important. This is not to suggest that dating isn't romantic, or purely sexual, it is merely a more modern version of courtship.
Step 3
Think about whether your partner is interested in you sexually. This is a key factor in the difference between courtship and dating. If you have had sex, or are involved in romantic, physical contact, you are most likely in a dating relationship. Bear in mind that this is not necessarily a bad thing. You should focus on whether you are happy in this relationship, as opposed to wondering if it is more "proper" to refrain from sex before marriage.
Step 4
Ask your partner about commitment. This isn't a definitive way to determine whether you are dating or courting, but it can give you a good idea about your partner's intentions. This can help you define your relationship. Traditionally, courting has more to do with serious commitment and finding a partner for life. There are those who believe that dating is a selfish endeavor, but in reality it is closely related to courtship. Dating relationships frequently result in marriage. Those in a dating relationship are interested in finding a life partner, just in a more modern fashion than courtship.
Step 5
Think about how you present yourself. Stereotypically, when dating, you try to hide your flaws, and present your best side to your partner. Courtship, on the other hand, supposedly involves making an honest appraisal as to whether you and your partner are suited for marriage. If you try to hide your flaws, the chances are, you are dating and not courting. However, it is natural to want the other person to like you so falling under the definition of dating is not a bad thing. If you are in a loving relationship, the definition placed on you by society is somewhat irrelevant.
View Singles Near You