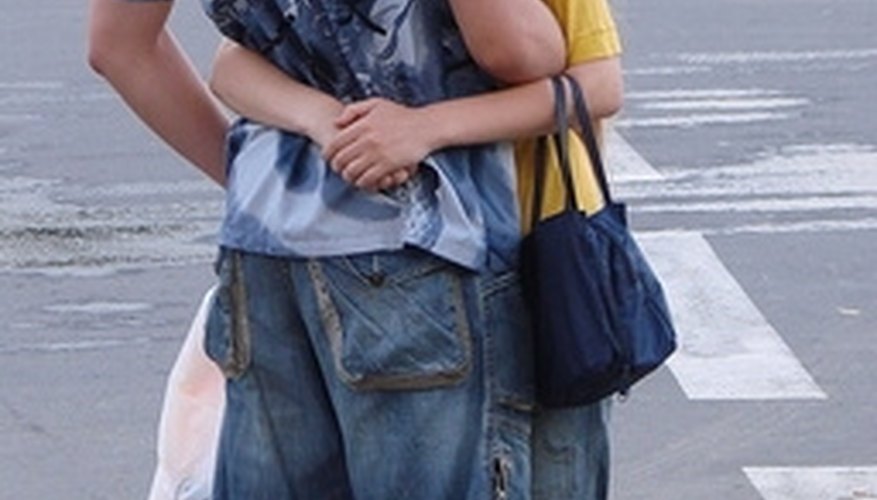 Focus on Positive Aspects
Don't dwell on small, negative details about your date. Instead, keep a positive outlook and focus on all the things you like about the person. Giving in to feelings of negativity early on just sets an unpleasant tone for the future of the potential relationship. Avoid letting trivial issues get in the way of what could otherwise turn into a long-lasting relationship.
Be Open and Honest
Establish trust from the outset of the courtship by being truthful and upfront. If you still keep a close friendship with an ex, give your new romantic interest full disclosure before she figures it out on her own and concludes that you are holding out on her. This way, a couple gets in the habit of trusting each other with important matters right away.
Start Fresh
Beginning the process of dating someone new requires your most sincere efforts to make the experience pleasant for both parties. If you still find yourself feeling bitter or sad about your last relationship, you might want to consider taking some more time off before getting back into the dating game. Otherwise, you only worsen your own feelings and shortchange your date in the process.
Avoid Discussions of the Future Until It's Time
The dating process, no matter how well it's going, is primarily a casual phase of the possible relationship to follow. Even if you feel confident in the future with your new romantic interest, be mindful of what topics you discuss. Planning out future dates and get-togethers is fine once a mutual interest in established, but bringing up the prospect of moving in or marriage may put unnecessary strain on the blooming romance.
Avoid Unrealistic Expectations
Even the very best of relationships have conflicts in addition to varying levels of passion and intimacy that gradually change over time. When you start dating someone new and the fun seems like it will never end, remember that no person is perfect and neither is any relationship. Problems do appear, differences do come up and in time, the shine of a new romance wears off. Remembering that real life romance is different from fairy tale romance is an effective way to avoid a letdown later on.
View Singles Near You