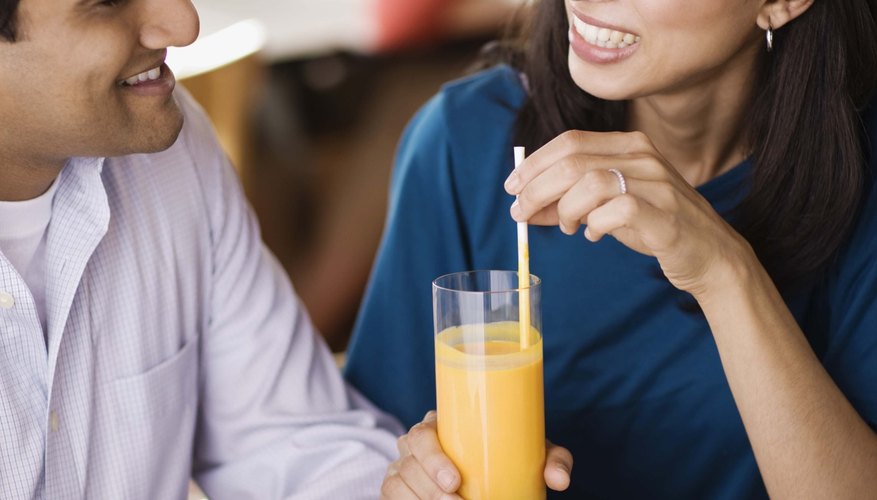 Attraction
It all starts with attraction. You see someone to whom you are attracted; and, hopefully, he shares similar feelings. People are attracted to other people for a variety of reasons. Looks, personality and job status are a few of the reasons we date who we date. Once a mutual attraction has been established, the next step can be taken to see if the person has potential for what you are looking for.
First Date
You have agreed that it is time to go on a date to get to know each other. People are often on their best behavior on a first date. This is usually the time when people learn whether they have common interests. Chances are, if the date went well, either person will contact the other one day or a few days afterwards. At this point in dating, contact usually starts between two people. Phone calls and text messages become more frequent. If all goes well, more dates will follow.
Getting Physical
In the early stages of dating, the amount of physical contact depends on the people. Hand holding, light touches and kissing are very common in the beginning. Moving slowly is a good way to discover if you are physically compatible and have good chemistry with someone. Men and women tend to move at different speeds when it comes to physical contact. It is important to talk about how to proceed and at what speed.
Being Exclusive
If two people are getting along really well in the early stages of dating, they will often agree to an exclusive relationship. This is when the couple has decided they will not date other people. This, too, can happen at different lengths of time for different people. The better communication between two people, the easier it will be to decide if this is the right person to be exclusive with.
View Singles Near You