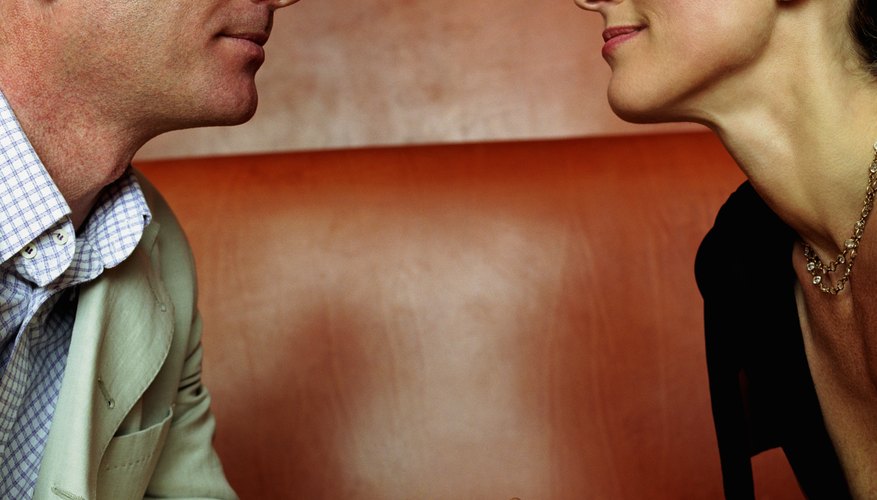 Dinner Menu
Avoid recipes that seem too involved. You should feel stress free instead of worrying over an exotic dish. Cook something traditional but with a twist, such as a filet mignon seared in margarine or spaghetti sauce livened up with cayenne pepper or a dip mix. Have your partner help you cook, but without too much pressure: prepping the salad greens and choosing a creamy dressing is a good task. All the kitchen utensils and ingredients can be set up beforehand, allowing you two to chat and flirt as you work. Pick up premade sides at a gourmet grocery store to save time.
Dessert Menu
Fresh, luscious strawberries can be easily prepared in creative ways. For a tangy and tart dessert, glaze strawberries with a blend of honey and balsamic vinegar. As a light, sparkling treat, float fresh raspberries, strawberries or peach slices in champagne, adding sweetness to your drink and a kick to the fruit. Add a light dash of mescal or a sweet liqueur to homemade whipped cream before dolloping it over berries, arranged in your nicest wine glasses.
Ambiance
In honor of the romantic occasion, use special tableware and silverware that isn't suitable during dinner with the kids. For instance, bring out old wedding or Christmas gifts that are too fancy for everyday use. If elegance isn't your style, go the opposite route and arrange an indoor picnic or a starlight picnic in the backyard. Spread out a cozy blanket and lots of pillows for lounging, and use casual paper plates and plastic cups.
Entertainment
Spending time with each other is the best entertainment, but add a few extras to keep the evening memorable. If you only ever watch kid-friendly movies, take this opportunity to rent a movie with a rating above PG. Instead of the expected romantic comedy, rent a thriller, horror or action flick, getting your adrenaline pumping. Go dancing in your living room, keeping the volume low enough to not wake the kids but loud enough to create a romantic atmosphere.
View Singles Near You