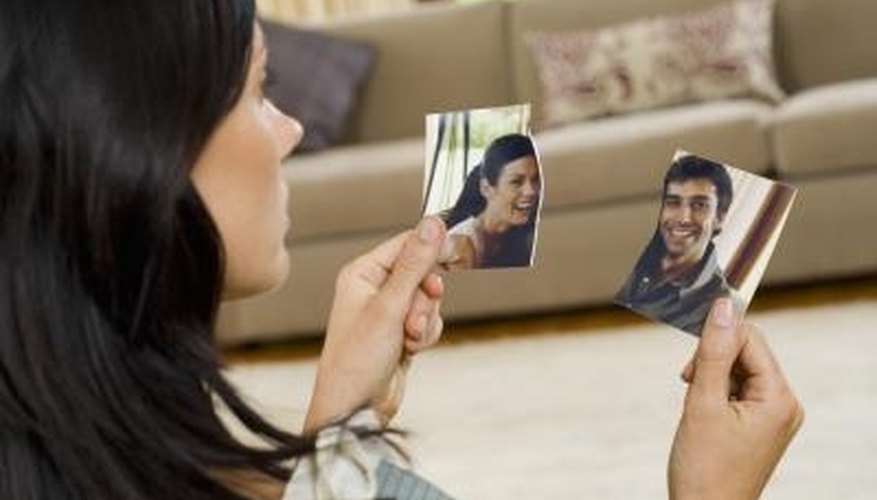 "We'll Work It Out. It'll Get Better"
If you find yourself contemplating over and over whether things can be worked out -- so much that you've convinced yourself that it will -- you may be experiencing denial. No matter what the reason for the split, you're telling yourself or maybe your ex that the end isn't real and everything will be fixed soon. This is usually a first phase after the breakup and is quite natural. You're in such disbelief and shock, you're telling yourself there's no way things are actually over.
"I Hate Him and I Never Want To See Him Again"
If you experience anger, even rage, toward your ex, this is a sure sign the break has gotten to you and you're upset about the results. Anger is one of the emotions within the emotional roller coaster that can repeat itself several times before it disappears for good. For some, feelings of anger resurface many years after the breakup -- simply due to your mind going back to key situations when you felt deceived, hurt or upset.
"Can We Please Just Try Again?"
If she's ignoring all of your efforts to communicate or isn't showing any emotion from the split, you may reach a point of bargaining -- an emotion that has you begging for another chance. From negotiating ways to get back together to promising that you'll change and do whatever it takes to please her, this phase has you performing in a way that would likely make you feel as if you're not yourself.
"I Just Can't Get Out of Bed"
If you have feelings that you can't go on, you won't be able to see the light of day or you're just down in the dumps for an extended period, you're experiencing signs of depression. After bitter breakups, levels of depression can extend into danger zones. You may consider hurting yourself, not eating or feel out of control mentally.
"It's Over, but I Have to Move on and Everything Will Be Fine"
When you finally cruise into the zone of feeling OK about things, you've made it. Congratulate yourself for waking up and realizing that breakups happen, not everyone is made for everyone, and prepare yourself to eventually find someone new. The healing process you've gone through is so rewarding, you feel renewed. This is the time to do something great for yourself -- such as buying yourself something new, getting a new haircut or picking up on your exercise routine.
View Singles Near You