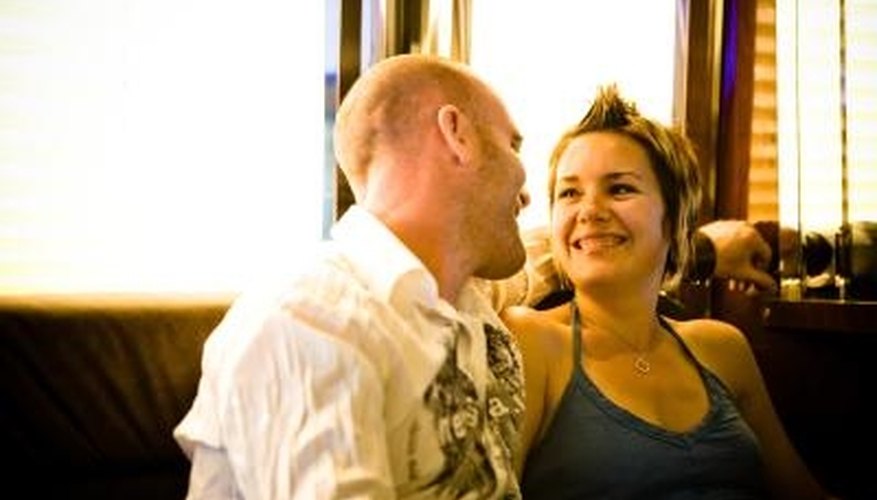 Spend time doing activities you both deeply enjoy. When you and your partner do an activity you both enjoy, you'll feel excited, happy and engaged in what you're doing. These are powerful and positive feelings, and by experiencing them together you're likely to bond more closely. For example, if you both enjoy climbing and you go on a very challenging climb together, you'll feel closer from the excitement and enjoyment of sharing the experience.
Connect through your physical relationship. Whether you are sexually active or not, your physical relationship with your partner is critical to your emotional connection. Kissing, hugging, holding hands and touching can all communicate important feelings of affection and closeness. Hugging your partner when he is tired or kissing him when you feel especially attracted to him are ways to express and experience an emotional connection.
Communicate about your hopes and goals. Talking about your desires and dreams is a way to open up to your partner and share your innermost feelings and thoughts. By sharing on a deeper level, you allow him to see different parts of you that may be more intimate or personal. This also allows you to learn more about him, building a mutual sense of connection.
Discuss and share your spirituality. Spirituality is an intensely emotional topic for many people. Understanding a man's personal perspectives and feelings about his spirituality can help you feel more connected and intimate with him. If he is not spiritual, he may still be interested in exploring his spirituality more, or he may have an important reason for his choices about this issue.
View Singles Near You