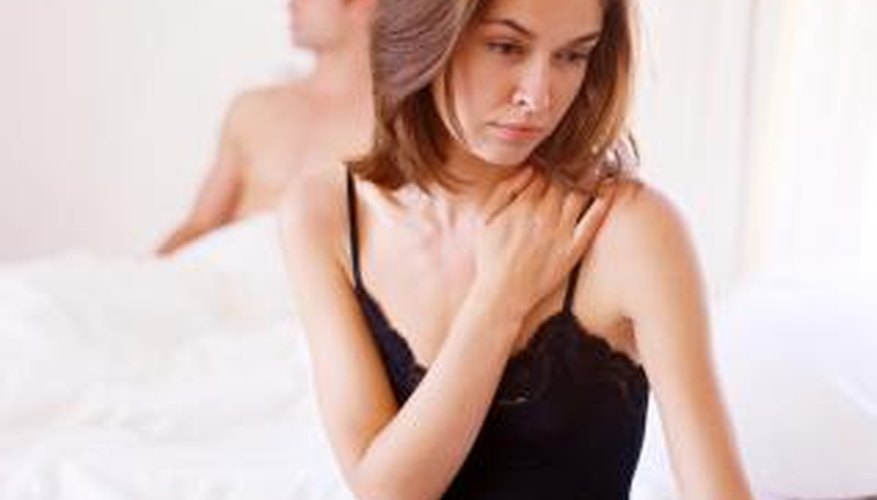 But when the love equation involves three people, the results can be psychologically destructive. Love triangles exist in various forms. Perhaps the person you're dating refuses to commit, or a marriage is on the line. Maybe you're unable to be exclusive with one person and end up breaking multiple hearts. Either way, you cannot sustain a love triangle and the best option is to end the situation -- and accept that someone will be hurt.
Communication
Communication remains key when deciding how to handle a love triangle. You need to express your feelings to the other parties involved. Love triangles breed jealously. If your lover is dating many people and this hurts you, explain this. Be honest without being angry or mean. Phrase it less as an ultimatum and more as a testament to your self-respect. If you remain at the center of a love triangle, communicate with yourself. Assess your feelings -- you may think that you are in love with two people, but lust or routine could be at the core. Speak honestly with yourself and listen to your heart -- and when you have made a decision, share your thoughts with your partners.
Moving On
Susan Peabody, a therapist who specializes in love addiction, states that healthy people do not remain in love triangles. Happiness is never equal on all sides of the equation, but individuals who suffer from low self-esteem or separation anxiety cannot let go of the triangle out of fear of loneliness. If you have been honest with yourself and your partners, follow through with your decision. Do not let yourself be the "other" person, and if you want monogamy, find a lover who can commit. If you're the one struggling to choose between partners, understand that your hesitance stands in the way of someone else finding a healthy relationship. Moving on can be both a selfless act and an act of self-love.
References
View Singles Near You