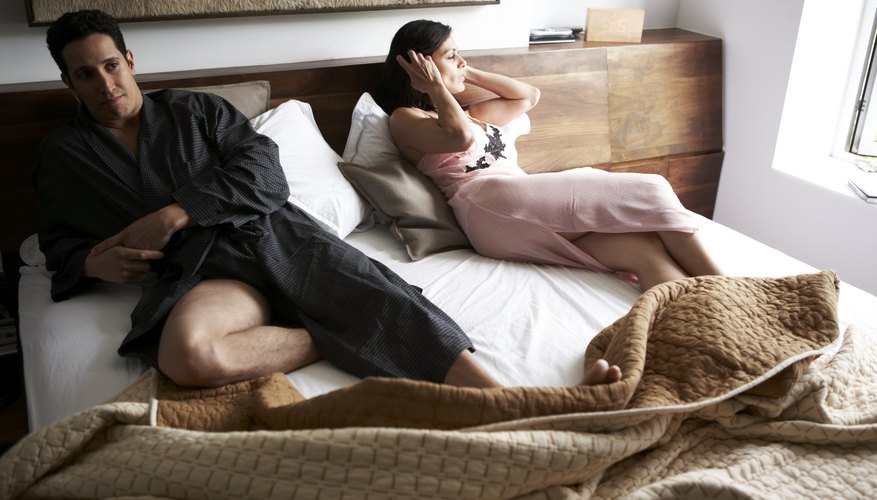 Step 1
Set up a time and a place to end the relationship. Make sure that you will not be disturbed during the conversation. For example, you might want to talk in a car, an empty local park or a private room. Be prepared for an emotional exchange of feelings with your partner that might not be suitable for a public location. Stay away from crowded restaurants or cafes so as not to risk making a scene.
Step 2
Be honest and give your partner reasons for the breakup. He may plead with you to give him another chance, but once you have made your mind you need to stay strong. Talk to him about how you have contributed to the problems in the relationship. Explain why it is important that the two of you part ways by using a sincere phrase such as "My heart and mind tell me I need to end this." It is important to be honest and clear in order to get your message across.
Step 3
Show your partner your compassionate side even when the relationship is about to end. Consider any financial restraints your decision may cause him. Thank him for the good times and let him know how much you learned from him. Do not expect him to react rationally, but allow him the time to express his feelings. Stay calm even if you feel hurt and angry by what he says. Remember, the more emotional you are, the harder it is to look at things rationally.
Step 4
Give each other space. You will both need time and distance in order to emotionally heal from the breakup. Don't follow up the breakup with phone calls or text messages that might give your ex mixed signals.
Tip
Do not end a relationship over the phone, an email, text message or instant messaging. Do not use a website like "Breakup Butler" to deliver a break up message to her. Avoid asking a friend to deliver the news to her. Be brave and meet with her face to face when it is time to end the relationship.
View Singles Near You