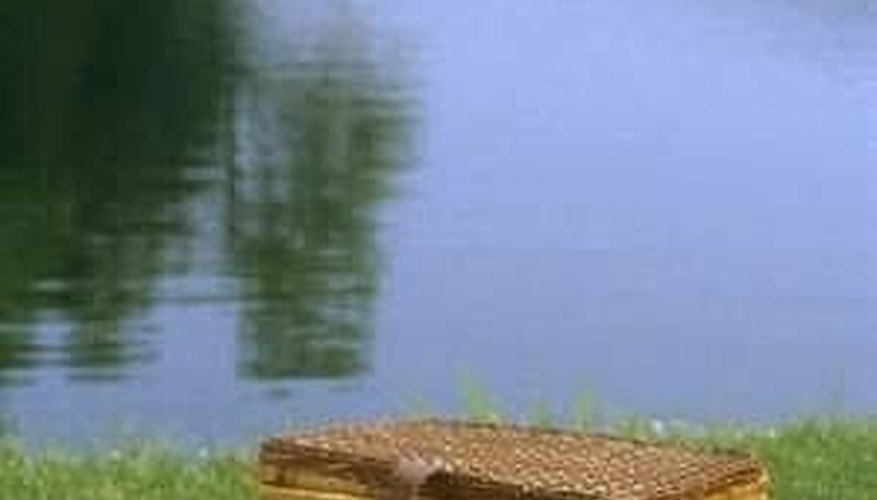 Choose a romantic picnic destination where you can be alone. Bring a blanket to spread on the ground, a portable CD player and some favorite romantic CDs.
Bring along a cooler filled with special treats. Cheese, bread, wine and chocolate covered strawberries are traditional romantic foods to share.
Share bites of food with your partner. Sharing your food and even feeding each other is a great way to become closer as a couple.
Ask your partner to dance with you to the music on the CD player.
If you are in a secluded spot near a beach or lake and the weather is warm, go for a skinny dip with your partner.
Climb a grassy hill and lie down on the blanket with your partner to watch the clouds. Play the child's game of looking for shapes in the cloud formations.
If you are in a park with swings enjoy again this simple pleasure from childhood. Or if it is a windy day, bring along a kite to fly together.
After a day of playing together, build a bonfire on the beach or in a fire pit in the park. Toast marshmallows and watch as the embers of the fire climb into the night sky.
When evening comes, lie down again on the blanket and gaze at the stars together.
Things You Will Need

A secluded picnic spot
A blanket
A cooler
Romantic food items
A CD player
Your favorite romantic CDs
View Singles Near You