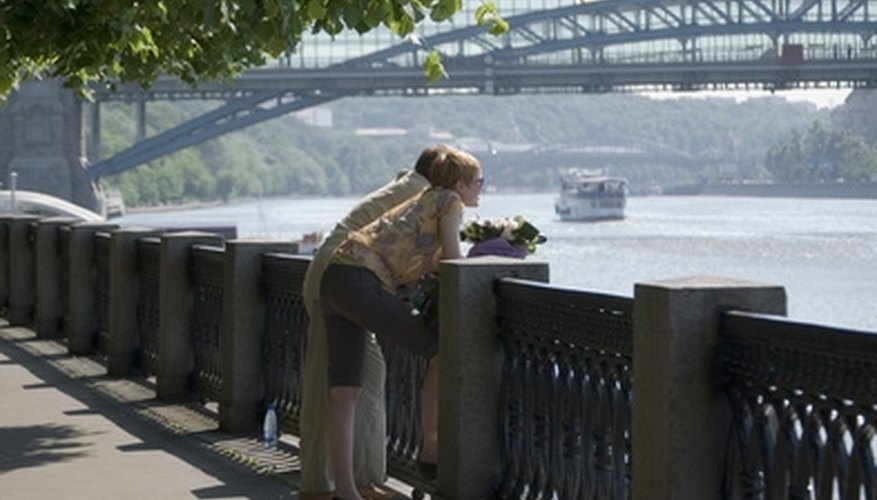 Don't Ask
Observing the "don't ask" policy and waiting for a divorcee to open up about their past marriage is considered proper etiquette, according to Self Growth, an online self improvement community.
Timing
Give a newly divorced love interest the needed time to come to healthy terms with the failed marriage. This generous offer of time, will display a balance of etiquette, self-control and understanding. When the time is right, a solid base for the new relationship to flourish will have been set.
The Past
A divorcee whose past marriage involves children, should sustain a healthy relationship with the other parent for the children's sake. Discussions over the care and upbringing of the children will need to be handled with the ex-spouse from time to time, at least until the children have grown. Proper etiquette for the newcomer in a divorcee's life would be to show understanding and support of this stable and necessary family structure.
The Future
Once the relationship with the divorcee begins, try not to move things along too quickly. The first six months of any relationship are considered the "honeymoon period." After that point, get to know the "real" person as they let their guard down and the rose petals start to settle. Find out what his or her goals are; if you really do have the same interests; and whether you can live with the person's imperfections---everyone has them.
Humble values and proper etiquette are displayed largely by how others (exes, strangers, friends, older people, children, family members) are treated and spoken about. Watch for this in yourself, as well as the other person.
View Singles Near You