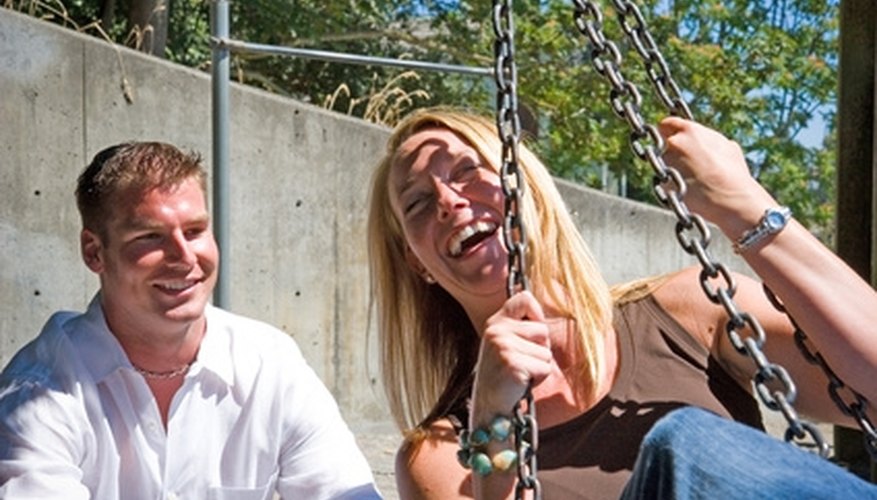 Read the research design for clarity and understanding. Do not leap to immediate judgment, but keep an open mind. Look up any terminology that you do not understand, or ask the research analyst to clarify the terms for you.
Read the design proposal a second time. This time, begin to assess whether or not the design will meet the needs of your dating service. Think about whether or not the research questions align with the instructions given to the researcher, and consider whether or not the design strategy can effectively answer the research questions.
Consult outside specialists as needed for expert opinion. Seek out the opinions of specialists whose areas of expertise both converge with and diverge from the researcher's own strengths.
Compose a one- to two-page brief that details your assessment of the strengths and weaknesses that you find. Pay explicit attention to how well the research design addresses the needs of your company. Detail questions that you will need addressed that the study fails to answer.
Deliver a copy of your evaluation to the researcher, and insist upon a revised research design before the researcher continues.
Tips
Evaluate the researcher's areas of expertise before hiring him to assist your company. There is a wide range of measurement tools available to assess market trends. If you are looking to evaluate information based on individual reporting, focus group feedback and other detailed information, you will need a qualitative researcher. If, on the other hand, you plan to fund a statistical study that considers macro-economic trends and its effects on your markets, hire a quantitative researcher or statistician. It is crucial to determine what kind of research you need before hiring anyone to perform the research.

Enroll in graduate-level coursework in both qualitative and quantitative methodology. This preparation will provide you with non-specialist tools that help you to effectively evaluate the study design, leaving you less dependent on specialists and outside expertise for assistance. Baseline competency in research methods gives you greater control over the process and allows you to judge the usefulness of research for yourself.

Read your researcher's previous published work in order to assess her competency for the task at hand. If her command of methodologies is weak or she has little experience with marketing research, find someone else to complete the task.
Warnings
Because your business caters to an already-existing market, you may be tempted to forgo rigorous research methodology in order to jump-start your business. This tendency can be dangerous, as it is unwise to make unsubstantiated assumptions when one is dealing in financial risk. Because you want your research to be sound enough to influence your marketing decisions, it is best to invest in the expertise and time to make sure that research is properly done.

Be wary of relying too heavily on large scale quantitative studies. These are expensive to fund. Because they rely on generalizable trends, it is easy to miss the more nuanced conclusions that a qualitative researcher may deliver. Quantitative studies provide the best methodology for discovering large-scale trends, but they necessarily simplify conclusions and obfuscate detailed analysis.
View Singles Near You