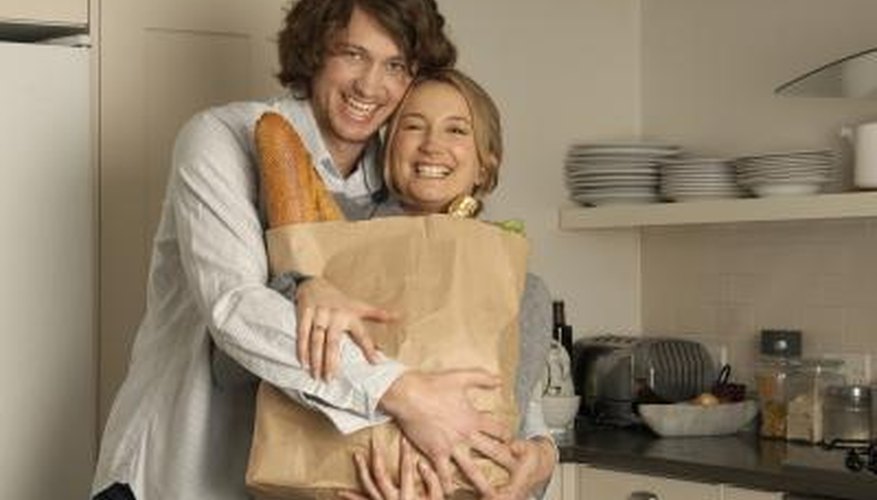 Step 1
Determine the reasons for wanting to get back together with your partner. Think back to why your relationship ended. Ask yourself if the relationship was unhealthy or ended because of a minor argument. Decide if you truly have feelings for her or if you're afraid of being alone.
Step 2
Start a casual conversation with your ex. Send him an email or text message asking him what he's been up to these days. If he doesn't say much or doesn't reply, it may be an indication that he's not interested in being in touch. If he continues the conversation and asks you questions about yourself, it's a good sign.
Step 3
Ask her to meet you for coffee or lunch. For example, say "It seems like it's been forever since I've seen you. Do you want to meet for coffee next week?" If you suggest a casual place to meet, she won't think that you're trying to rush her back into a relationship.
Step 4
Look your best. Wear a nice outfit, and make sure your personal hygiene is impeccable. If you take care of your appearance, he'll know you made an effort to look nice for him.
Step 5
Talk to her about what you have been up to since the break up. Tell her about a project you're working on at your job or a class you're taking at school. Casually bring up inside jokes or fun memories you had together. If you reminisce about old times, she may remember how much fun she had with you.
Tip
Before seeking the attention of an ex, find out whether they're single first. Check your former partner's Facebook page or ask mutual friends. Respect your ex's current relationship, if he's in one, by leaving him alone.
Warning
If after meeting up you find out that your ex is in a relationship, politely wind down your coffee break or lunch date. Tell your ex that it was nice to catch up, and leave it at that. Wish her all the best in her current relationship.
View Singles Near You