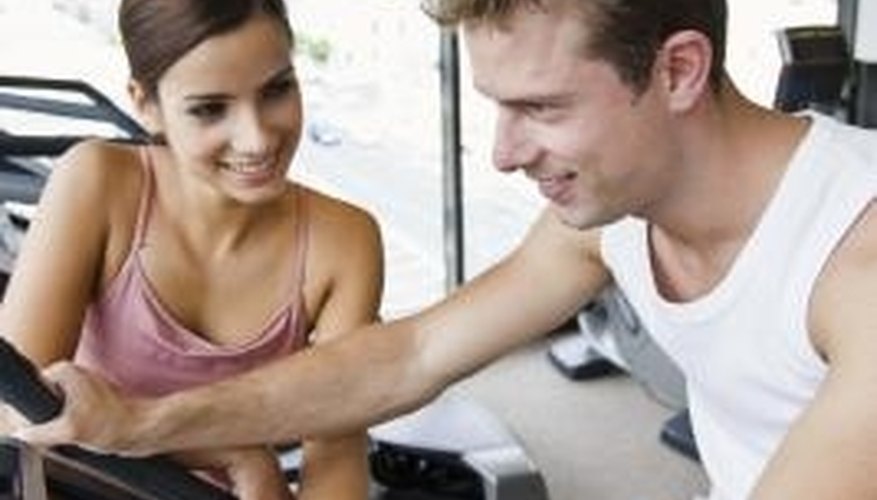 Common Ground
For dating, try to seek out individuals with whom you have some kind of common ground, such as your faith. It can be helpful in a relationship if a couple shares similar goals, values and ideas about life. For instance, if you are an Episcopalian, it might be a satisfying experience to date a person from your same denomination. As a result, one common meeting spot for couples is at church or at church-based activities.
Friendship
In many cases, it can be extremely destructive to a relationship to rush into romance. Hurrying romance can sometimes be a recipe for disaster. Try to get to know someone as a friend before pursuing a romantic relationship with them. Get to know their hobbies, hometown, educational background, friends and goals in life. Because of this factor, it is often a good idea to consider dating friends.
Kissing
Many Christians opt to abstain from kissing until they are either engaged or married. Avoiding kissing is beneficial due to the fact that kissing can lead to sexual activities, which many Christian couples are saving for marriage. Although this might be an arduous and frustrating task, it can be rewarding once you are finally married.
Mutual Respect
One of the strongest foundations for a successful relationship is that of mutual respect. It is important to exercise care in dating to be sure to avoid either intentionally or unintentionally harming the other person. For a sturdy, faith-based rapport, always consider the actions of Jesus and ask yourself what Jesus would do in a particular situation before you make any decisions of your own. Try to always give as much weight to the feelings and priorities of the other person as you do to your own.
View Singles Near You