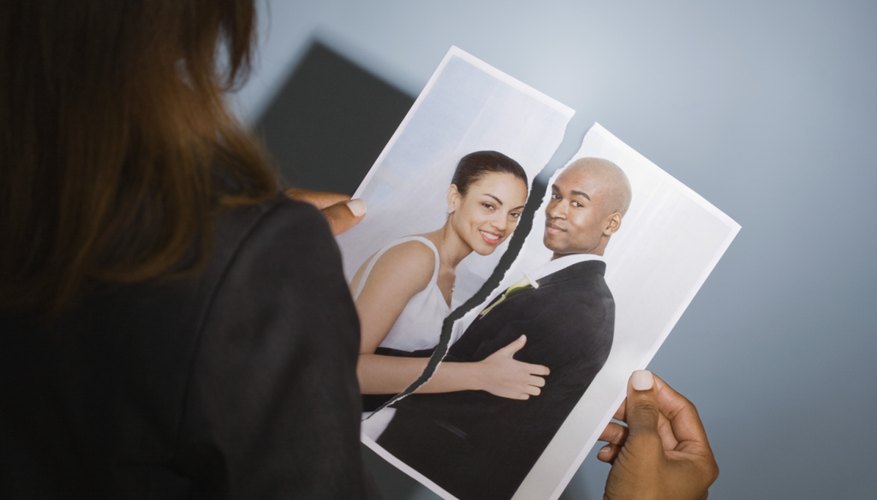 Girl Time
Spending time surrounded by girls helps your friend heal after a breakup. In a study published in "Journal of Social and Personal Relationships," authors Heather R. Walen and Margie E. Lachman concluded that women were able to provide each other more support during strained relationships than men. Invite a group of your closest girlfriends over for supper or wine and cheese. If you prefer, go out for a girls' night on the town and dance away the negative feelings.
Encourage Exercise
Exercise, according to the Mayo Clinic, can boost a person's mood thanks to the release of endorphins. Because your girlfriend likely feels sad after her breakup, exercise may help her. Instead of sitting around and crying about the loss of her relationship, she may benefit from a long walk or hike with you. Sign up for a group fitness class, such as Zumba or spinning, and, as an added bonus, socialize with others in the class. Consider a women's-only class if your girlfriend is put off by men so close to her breakup.
Be Supportive -- Lend an Ear
Listening to your girlfriend vent about her feelings allows her to express them to someone she trusts. Women, more than men, need to verbalize their feelings to validate them and move forward. Make an extra effort to call, text or email your girlfriend after her breakup. Remind her that you are there for her but don't force her to talk about the breakup with you if she isn't ready. The point is to give her the opportunity if she needs to process her thoughts and feelings.
Additional Considerations
As you help your girlfriend deal with the breakup, there are additional things to keep in mind. Avoid bashing her ex-boyfriend, even if you want to do so. Instead, stay positive and focus on the benefits of being single, such as having more time for herself and spending more girl time with you. In addition, if you notice that she is having difficulty getting over the breakup, it's your job to tell her that you are worried about her intense reaction. Suggest she seek professional help from a counselor or psychologist so the feelings don't get out of hand.
View Singles Near You