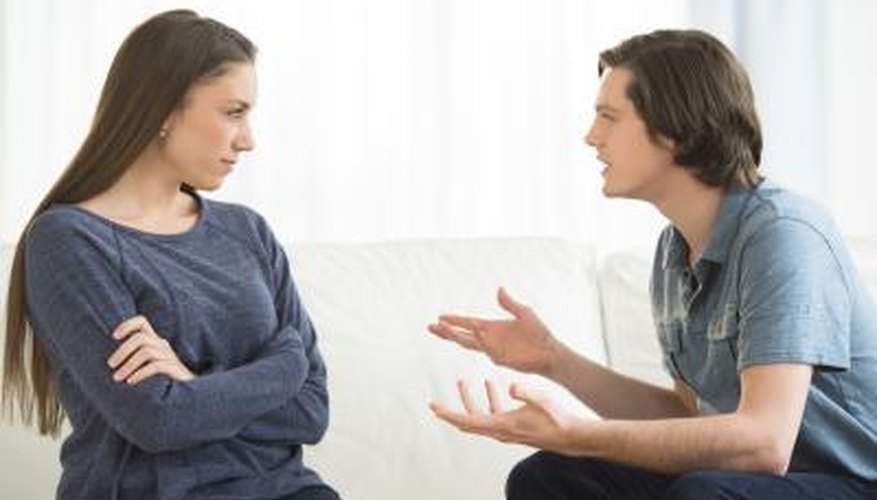 Step 1
Admit your mistakes. If you're at fault -- or at least partially at fault -- for the breakup, tell her that you were wrong. Be specific. Explain what you did wrong, why and provide assurances that it won't happen again.
Step 2
Show her that you've changed or are in the process of changing. When you admit that you were wrong -- or have done something wrong -- step up and use your actions to show your girl that it is truly different this time. For example, you never paid on your dates and always expected her to do so. Ask her out to her favorite restaurant and grab the check before she can.
Step 3
Respect her and her opinions. Showing her the respect that she deserves lets her know that you care and value who she is. For example, she dumped you because you always spent the weekends with your best buds, ignoring her pleas for couple time. Tell her that you respect her need to spend time alone with you and will honor this opinion.
Step 4
Make her your priority. This doesn't mean that you stalk her or constantly bombard her with calls, texts and pop-on visits. Instead, show her that she's important to you by making time to see her when she's ready.
Step 5
Remind her of how she initially fell in love -- or like -- with you. Rekindle the romantic feelings with a candle-lit dinner or restage your first date. This may jog her memory and help her to pull old feelings back to the surface.
Step 6
Listen to her. Actively listen to what she's telling you when it comes to why you broke up. This can help you to make the necessary changes or give her what she needs from you.
View Singles Near You