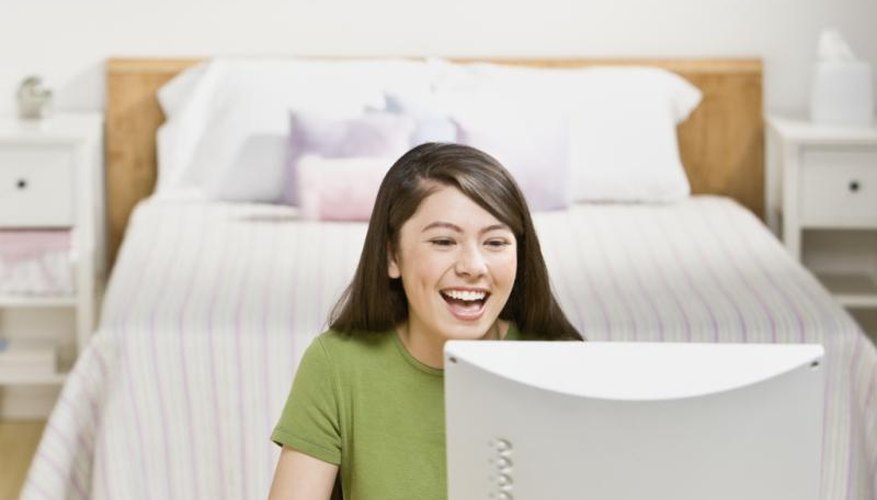 Know What You're Looking For
What qualities are most important to you? Kindness? Intelligence? The more you are able to define what you are looking for, the better able you will be to identify it when you see it. If you are looking for kindness and trustworthiness, then notice a potential love interest bashing her friend online, you can pull back before things get serious. If you see another girl posting about helping her friend move, she may be more your speed. By the same token, be cautious about putting too many stipulations out there; a 6-foot-tall redhead with a heart of gold may not be forthcoming, nor may she actually be your best match on things that matter. Focus on core values and you'll be more likely to find more people with whom you are compatible.
Choose Your Approach
Mutual friends can also help you meet new people. If you notice an attractive girl commenting on a friend's social media page, ask if he can introduce you, or introduce yourself into the thread. You can also look at chat rooms or online social groups for shared interests such as the environment or small, yappy dogs. If you want to be more direct, sign up for a general online dating site and set up a profile.
Contact Her
Men generally take the lead around whether a couple gets intimately involved, according to a 2011 study of 30 working-class couples led by researchers Sharon Sassler and Amanda J. Miller entitled "Waiting to Be Asked" and published in the "Journal of Family Issues." Let her know who you are, where you know each other from and why you think you might be a good match. If you are contacting her through a mutual friend, you can keep it more informal, or bring your friend in on it, perhaps suggesting, "Shelly thought we should meet because we both like yappy dogs. Would you like to take them both to the dog park sometime?" The initial approach is a difficult first step, but a necessary one to find a girlfriend online.
Don't Lie
Trust is critical for relationship happiness, noted a study of 140 couples led by professor and researcher Mohsin Atta titled "Role of Trust in Marital Satisfaction Among Single and Dual-Career Couples," published in the "International Journal of Research Studies in Psychology" in 2013. If you want to progress past a first meeting and into girlfriend territory, be genuine and let her know who you are. Don't tell her you're 6-foot-1 if you're 5-foot-3. After all, once she's actually your girlfriend, she's bound to find out if you were dishonest in the beginning.
View Singles Near You