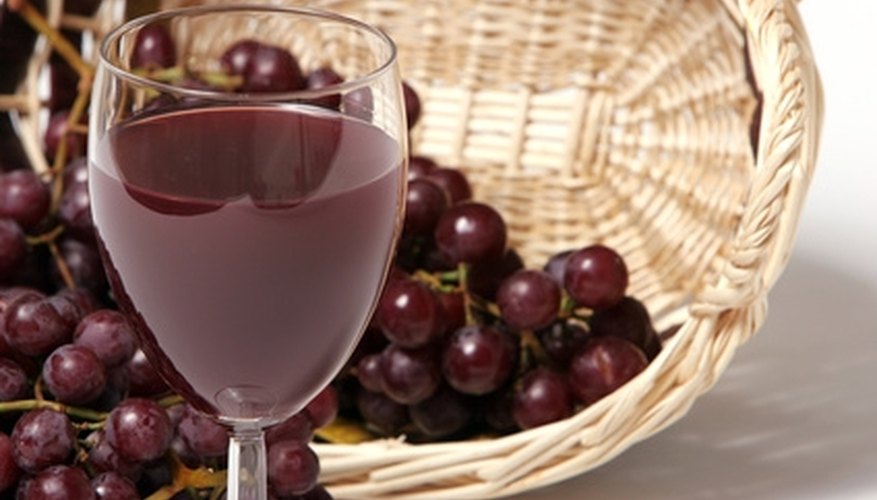 Bacon-wrapped Dates
Bacon-wrapped dates offer a punch of salty and sweet tastes at the same time. These appetizers are easy and quick to make, require few ingredients and don't need to be refrigerated until ready to eat. Dates can be pitted and filled with other ingredients. Blue cheese, Parmesan cheese and goat cheese with almond slivers are suitable for the filling. If you want to try a sweet center, peanut butter and fruit-flavored cream cheeses work well. Bake the dates at 350 degrees for approximately 15-20 minutes after preparation and then enjoy. Try different flavored bacons, such as apple cinnamon and maplewood smoked bacon, if you're feeling adventurous. Dates aren't a typical item on every person's dinner table, making this a fun treat to try when getting to know someone special. They look and taste exotic and different and are as interchangeable, suggesting adventure, as their fillings inside.
Fruit Kabob
To make fruit kabobs, you will need skewers-wood or metal will do. You can use a variety of fruits to make this treat. You can even mix-and-match different fruits with each other. Bananas, cantaloupe, strawberries, honeydew melons, apples and grapes are all suitable choices. Slice the large piece of fruit into pieces suitable to fit on your size skewer. String the fruit slices onto the skewer. The order is up to you. You can do banana, strawberry, banana, strawberry the whole way or do a color-matching treat and string green grape, green apple, honeydew melon. Marshmallows staggered in between each piece sweetens the kabob a little. Feeding each other is easy and romantic with this treat. Couples can build the skewers together too and enjoy playful interaction.
Finger Sandwiches
Finger sandwiches provide an opportunity to try different types of meats together, as well as a chance to feed one another little triangles or rectangles of new combinations of treats. Try chicken salad with pieces of celery and cranberries, ham with brie cheese, herbs and pine nuts or cream cheese and salmon. Carrot-raisin, cucumber and goat cheese and watercress sandwiches are also good options. Rye, French and sourdough are all tasty choices for the bread.
Resources
View Singles Near You