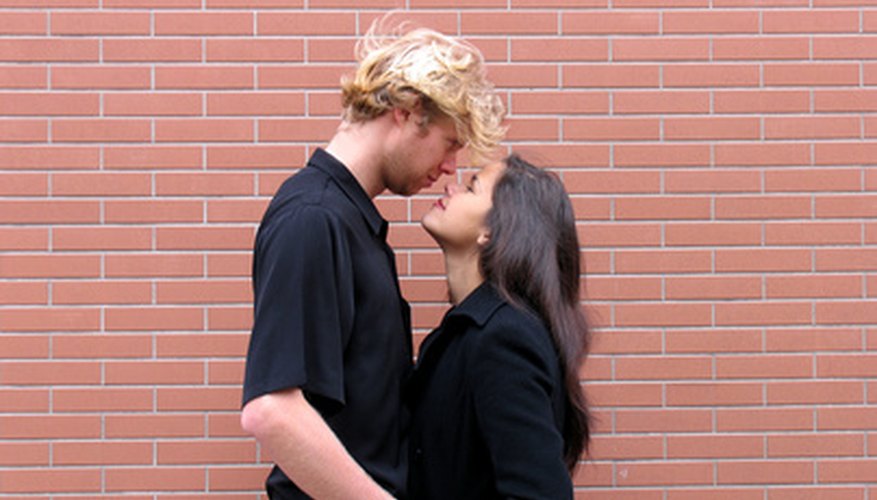 Clothing
It may sound obvious, but what you wear and how you feel in it is important. Don't wear an outfit you are unsure of. You will feel even more nervous and this will show in your body language. Instead wear something you feel really comfortable in, so you can spend your time flirting rather than anxiously pulling up your low-cut top.
Body Language
Synchronize your body language so it matches your date's. If he crosses his legs, cross your own legs. If she scratches her ear, subtly scratch your ear. Sit in the same position as him and try and mimic what he's like. This mirroring behavior will make your date feel subconsciously familiar, trusting and connected with you.
Non-Verbal Clues
There are a series of behaviors that the opposite sex looks for to tell if you are interested in them. If you are female, try crossing and uncrossing your legs, exposing your neck or palms, playing with your hair or leaning forward intently. If you are male, try smiling, holding prolonged eye contact, and puffing your chest out slightly. By adapting this behavior, you give out non-verbal signals that allow your date to know you are interested in them.
Positive Questions
If you're struggling for conversation, try asking your date positive questions. This will lead to having a positive discussion that will make you come across as a happy person. Good questions to ask include "what makes you happy?" or "what do you do for fun?"
References
View Singles Near You