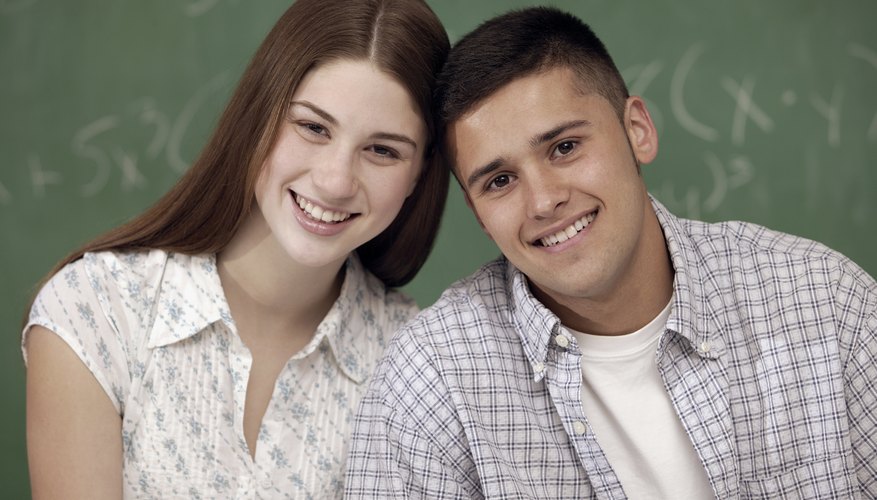 The Classroom
Try enrolling in a weekend class, short-term certificate course or similar academic offering. Perhaps it's a weekend painting class, a month-long certificate program in computer graphic design or a one-day workshop on gardening. Guys who are enrolled in such learning pursuits are also typically responsible, mature and committed to personal growth with well-defined goals for self-improvement. These are all major in terms of long-term relationship success, according to the article "How to Choose the Right Partner," published by the Health Resource Center of California State University. Plus, taking a class together tests your chemistry as you work together to tackle a hard homework assignment or bond over an in-class workshop project. The sense of accomplishment you receive when you both handle the challenge successfully may further bond you two together and add a spark to your future romantic flames.
A Fun Excursion
Go out on a group excursion doing something totally new and fun. The novelty of it all, which affects your brain as would an endorphin, may help fuel romantic inclinations between you and a prospective boyfriend. For example, you could arrange a board games night with friends — simply instruct each friend to bring one new friend along. Plus, having fun with a guy over a shared, new activity creates a bond between you two via a positive, exciting memory, which Preston Ni, writing for "Psychology Today," reports is key in long-term relationship happiness.
The Gym
Guys who work out regularly feel better about themselves and tend to feel more confident. If you're not into the gym scene, try other physically fit arenas, such as a hiking club or a snowboarding group. The rush of hormones during exercise may also boost your mood and confidence, which can help you overcome shyness in your search for a boyfriend.
A Place of Worship
Almost a dozen research studies link compatible religious backgrounds or practices with relationship stability and happiness, according to The Heritage Foundation. If you're a spiritual person, try attending an event at your local place of worship. Many religious centers have young adult and singles events where like-minded individuals can meet. Depending on your background, other options may include yoga studios, religious retreats, meditation centers, prayer breakfasts and Bible studies.
View Singles Near You