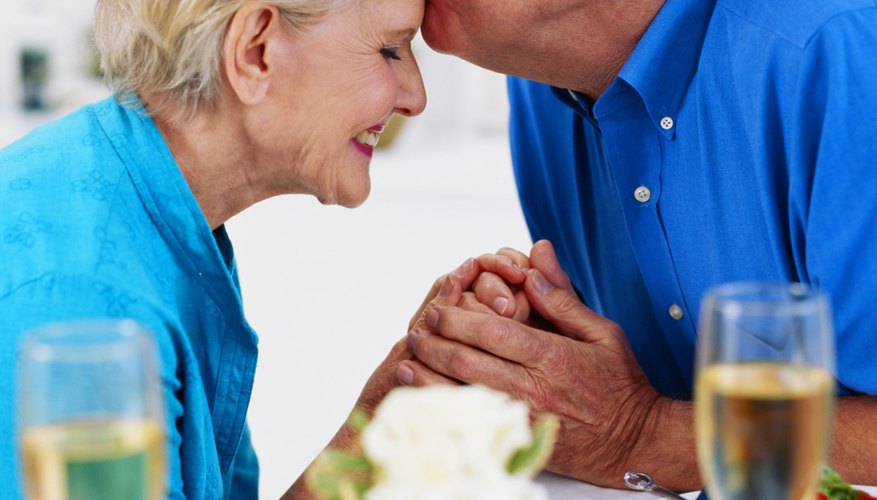 Attraction
Chemically, humans cannot help who attracts them. This is why some people prefer the look of blonds, while others would choose a brunette. This initial attraction begins the five stages of dating, because a relationship that does not have that initial attraction will fail. Likewise, you may find yourself attracted to the person's personality in addition to looks. Both of these aspects of attraction are important. Once this attraction is reciprocated, a relationship is formed.
Ambivalence
Naturally, as a relationship progresses doubts begin to form in your mind. At this point, you find yourself at a crossroads in the dating process. You must decide whether this person will remain in your life, or if he is not what you desire in a mate. However, do not automatically assume that your ambivalence is a red flag, because you are simply passing through the second of the five stages of dating.
Commitment
If you have overcome your ambivalence, you will have a desire to commit to this person. Likewise, if your significant other has overcome ambivalence about you, then your relationship has moved into a place of commitment. During this stage, you will come to a mutual agreement of exclusivity. You have officially entered into a monogamous relationship at this point. You now have the opportunity to spend your energy pampering and pleasing your partner.
True Intimacy
Once you have made it into a committed relationship with your significant other, it is time to start letting your guard down. When you allow yourself to open up to your partner and become vulnerable, you will experience true intimacy. During this stage of dating, you will learn much about your partner's true character, weaknesses and strengths, and fears. As you begin to learn more about one another, you will know whether or not to enter into the final stage of dating.
Proposal
After feeling that attraction, overcoming ambivalence, deciding to commit, and experiencing true intimacy with your significant other, you can celebrate your love through a wedding engagement. This is a time of joyfully showing the world that you want to stay with the person for the rest of your life. During this final stage of dating, you will discuss your future in deep detail, and plan out your wedding.
View Singles Near You