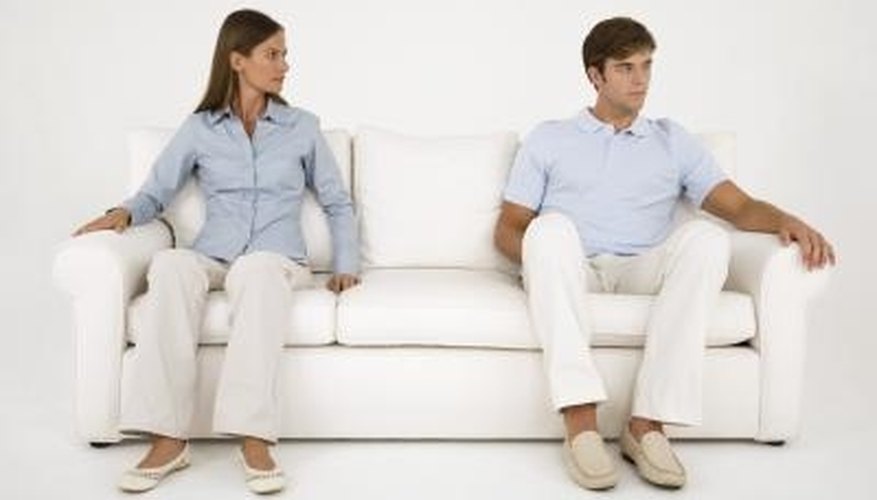 Know the reasons why your relationship took a wrong turn before you set out to fix the relationship. If you haven't been honest with yourself about the responsibilities you bear in the breakup, it's going to be hard to convince your former partner to try again.
Observe a "cooling off" period. If it's only been a few weeks since the breakup, let your emotions settle and give your former partner some breathing room. Calling your ex too soon can destroy any chance of a reconciliation as feelings tend to still be raw. You may realize immediately that the breakup was a bad idea, but waiting a few extra weeks before you reach out may give your ex time to realize the same thing.
Start slow. Send text messages to your ex, or call just to say hello or to see how things are going. Don't get into conversations about your breakup just yet, because your goal now is to re-establish a friendship. Keep in mind that the breakup signaled a new phase of your relationship. You can't go back to what you had in the past, so focus on creating something new.
Make yourself available as a friend to your ex by offering your help when it's needed. You shouldn't be pushy or intrusive, but if you know there's something you can do to help, such as driving your ex to a doctor's appointment or picking up laundry, offer your services. Don't be discouraged if your offer isn't always accepted, this is a process that may take some time, and you need to be patient. By genuinely wanting to be a good friend, you're demonstrating caring and concern for your ex which may help rekindle the feelings that may have faded since your breakup.
Let your ex see the changes. One of the most important aspects of reconciliation is the belief that things will be different the second time around. Your goal is to show your ex that you've learned from the things that caused the breakup by behaving in ways that are different from your old relationship. Make sure, however, that the changes are genuine, and not just a "put on" to entice your ex back because the artifice won't last, and when you're caught, it will likely end any chance of ever reconciling.
Declare your intentions. You will eventually have to tell your ex that you'd like to fix your relationship and get back together. Your declaration shouldn't come as a surprise, nor should you ambush your ex. Make a date with your ex and don't hide that fact that you have something important you want to discuss. Avoid being overly emotional when you express your feelings, and don't expect your ex to immediately give you an answer. Your goal is to be honest and to lay out your intentions and wait as long as it takes for an answer.
Warning
Don't try and make your ex jealous by going out on dates with other people and telling your ex about it. This may cause your ex to think you're playing games, and end any chance at fixing the relationship.
View Singles Near You