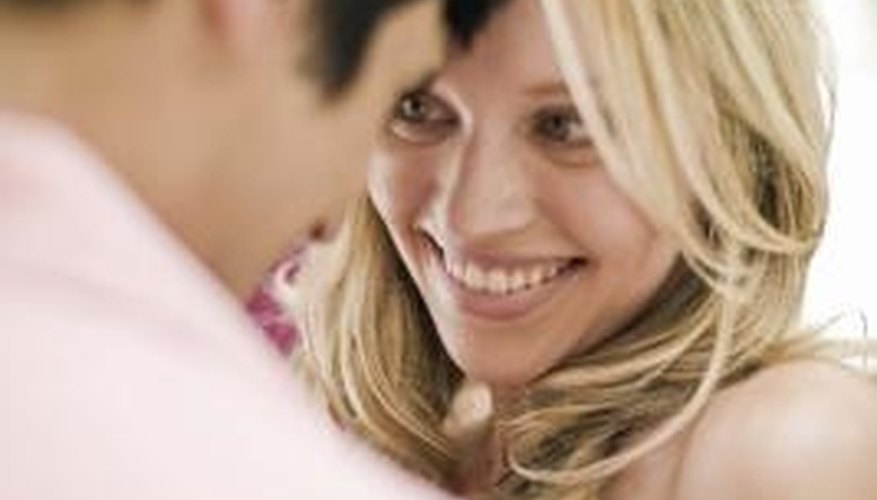 Give clear signals. Convey your affection or interest with flirty remarks and compliments. Avoid flirting if know you are not interested in a person; you will only confuse her and unfairly play with her emotions.
Flatter your romantic interest by making him feel good about himself. Give genuine compliments rather than exaggerated praise. Excessive flattery is not attractive.
Show interest in what the person has to say. Engage in conversation by discussing mutual interests and hobbies.
Use body language to convey affection and interest. Face the person directly and make eye contact. Playfully and affectionately touch the person, as long as such advances are welcome.
Read signals, in addition to sending them. Respect physical boundaries, if you receive signals that such advances are unwelcome. Tone down the flirting or playfulness, if the person sends the message that you are being too aggressive. Proceed more subtly if flirting advances are not reciprocated.
Be confident. Confidence and security of self are attractive qualities. Overcome nerves by practicing comments beforehand, if necessary. Avoid fidgeting or other behaviors that betray discomfort.
View Singles Near You