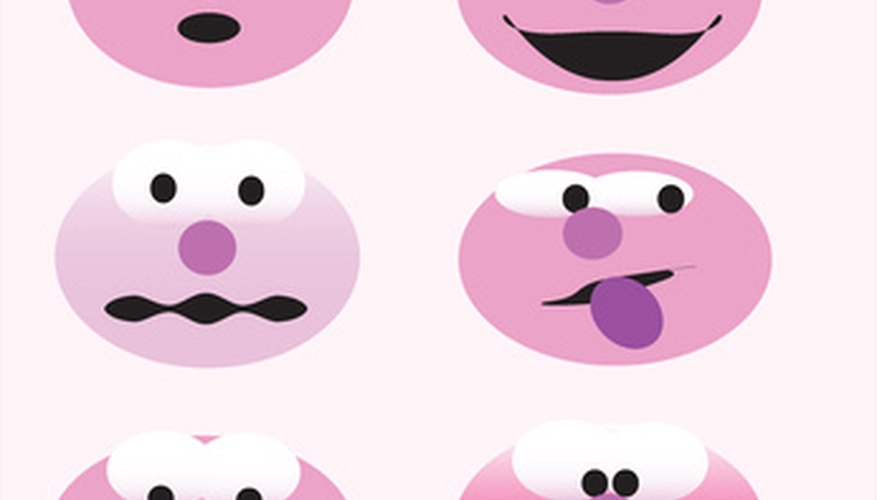 Step 1
Greet her with a fun opening line. Some choices include "hey girl," "hey stranger" or just "hi there." Use an exclamation mark after your opening. If you have chatted with her before and are excited to see her, use more exclamation marks after your opening line as these indicate that you are happy she is online.
Step 2
Laugh when she says -- writes -- something funny. Say "u r so funny", "hehe" and "haha." Keep in mind that using "hehe" is considered more flirtatious.
Step 3
Flirt with emoticons. Use a smiley face : ) or wink ; ) or stick out your tongue : p after a sentence. Other popular emoticons include the heart <3 and the grin :D or you can use a smirk :S or kiss :* at the end of your conversation when you want her to know you have feelings for her. Although emoticons are fun to use, don't use too many because they can come across as somewhat immature.
Step 4
Show her that you think she is special by giving her a nickname such as "honey," "sweetie," or "cutie."
Step 5
Give her a specific compliment on something that you like about her. For example, if she makes you laugh, let her know you love her sense of humor.
Step 6
Take an interest in her life. Ask her questions about the things that she enjoys. Ask about her hobbies, movies, books and favorite songs or bands.
Warning
Never give out your phone number, address, real name or other compromising information in a chatroom. Never agree to meet with anyone you meet on a chatroom at their house, yours or in a private place.
View Singles Near You