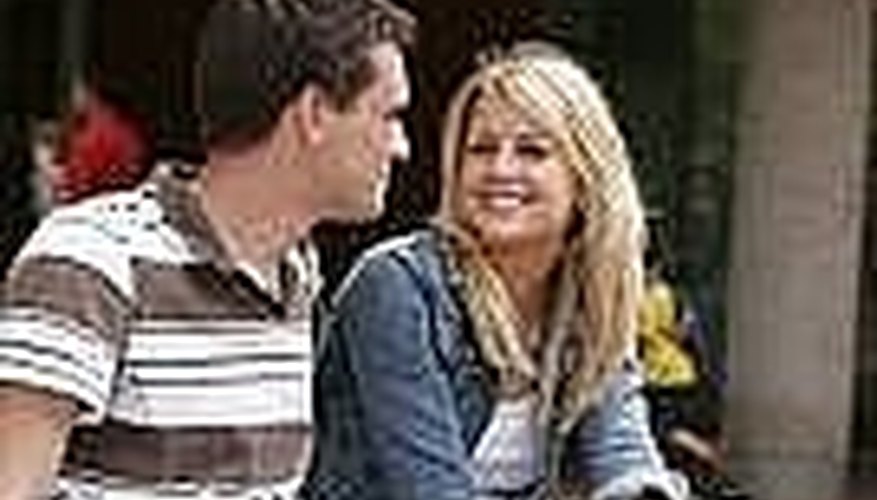 First step is you have to look the part. A girl likes to know that you are trying to impress her. So make sure you have showered and smell first-rate. Brush your teeth and do your hair. Poor hygiene is the quickest way to destroy any chance you have.
Next you need to have some sort of a plan. The last thing you want is some awkward silence because you ran out of stuff to say. Know what your end game is but it is also important to be flexible. Plans never go the way you want them to go. You need to be quick mined and come up with something to say if the conversation takes a turn you didn't anticipate.
Next you need to be confident. Some people say that you need to be overconfident and be a macho man and that might work for some girls but for others it is a major turn off. So start off with some confidence and if she likes that then try some more until she seems to be getting annoyed. Confidence will help you have fun and keep the conversation fresh while talking her, if you are having fun she is most likely to be having fun as well.
Next is your conversation style. Now every single woman likes to look a man with a great body but it is a guy that makes her laugh and that she loves to be around is the one is going to want to be with. So practice with someone. Work on your conversation style, try to be humorous, well-mannered and have a good flow with the conversation. If you know a girl practice talking to her or if you know a guy that is good with girls then ask him how he does it have him teach you something.
Lastly you need to remember that every guy has the ability to flirt and it is up to you if you are going to use this ability. Have confidence and be yourself, girls can tell very easily if you are being fake. And if you get rejected don't give up. Practice makes perfect.
View Singles Near You