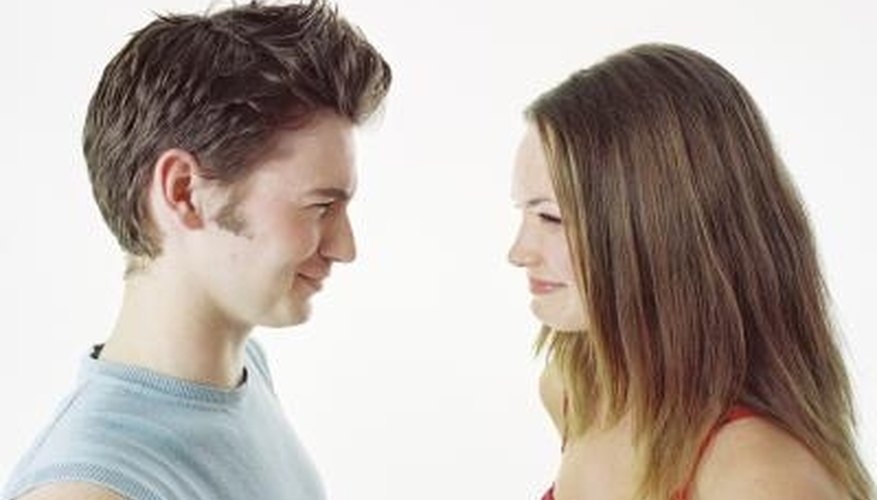 Pay compliments to your friend often. To flirt through your compliments, choose to compliment facets about your friend that normal "friends" wouldn't observe or point out. For example, if you find her eye color beautiful, tell her that you love the color of her eyes in the sunlight, or if you find her smile irresistible, tell her that her smile is adorable the next time you make her laugh. Other things you could compliment her on are her clothes, choices, kindness, ambition and other aspects of her physical appearance.
Tease your friend about something you find cute about her. Do not be deprecating or condescending when you tease, but rather make light of an aspect of her life that you know she doesn't take seriously. For example, if her hair has a tendency to be frizzy, and she pokes fun at this fact herself, join in with her, but smile when doing it so that she knows you are joking around.
Show your friend that you are there for her. People generally like supportive people, and reliability will breed more trust between you and her. If she failed a test she studied hard for, tell her you are always there if she wants to talk. If she experiences a rejection and cries, hug her and tell her you are there for her. Try to make her laugh when she is at her lowest point by telling her how special she is to you.
Act like a partner and not a friend by offering to pay for things like movies and food. Don't pay for everything all the time, but once in a while tell her you'll get the check. This may lead to her to begin viewing you as more than just a friend, since you will be taking on a more provider role in your relationship.
Make direct eye contact when you speak or listen to your friend. Don't stare, but engage in eye contact to demonstrate that you are truly listening and paying attention to her. Smile while you establish eye contact so that it softens your connection and doesn't make it feel too intense.
View Singles Near You