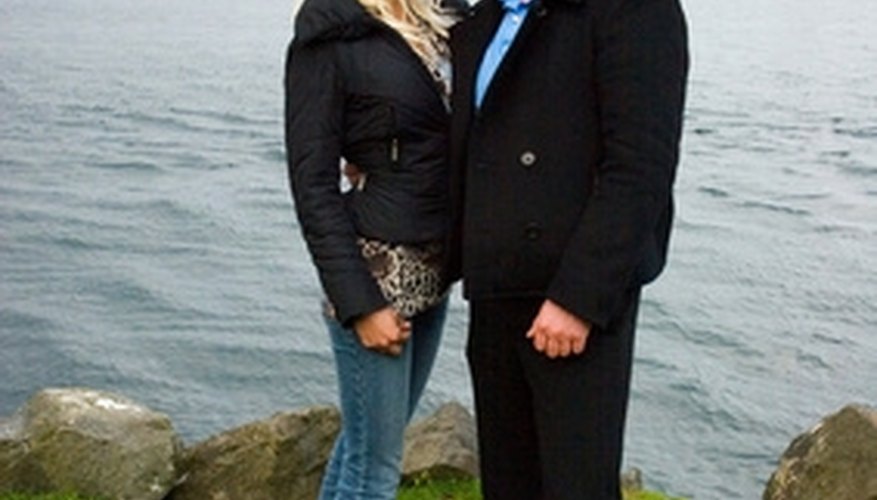 Look for traits about the girl that you immediately find off-putting. If she's wearing a pagan star and you're a fundamentalist Christian, that's a bad sign. If she's wearing a ring on her left ring finger, that's a very bad sign. Don't let your attractions blind you.
Get a sense of whether she is busy. You shouldn't interrupt an important activity. If she's particularly engaged in something else--such as work or conversation--then your attempts at flirting would come across as an interruption. Even if she were gracious enough to acknowledge you, it would be disrespectful of you to presume that your interests override her other priorities.
Project confidence. Not cockiness, not entitlement: confidence. If you present yourself as a sad puppy, you will appeal to girls who like charity cases. If you present yourself overbearingly, you will appeal to girls who are self-destructive. But if you present yourself as strong-willed yet open-minded, you will appeal to girls who admire wholesome company.
Approach her and offer a greeting. Be respectful. Always remember that. If you don't respect a person, you don't deserve to be with her. And if you can be with her anyway because she doesn't know well enough to decline your advances, that speaks poorly of your standards for a relationship.
Make conversation. The next few seconds will make your first impression, so be prepared to follow up your salutation with a conversation-starter. It won't take long for her to figure out that you're flirting with her, so don't focus too heavily on the physical. If the best thing you can think of to say is "You're very pretty," then you're cutting your chances down to only those girls who will allow themselves to be approached on those terms.
Invite deeper conversation. Your two best choices are either to give her an opening to talk about herself, by asking her a question that can't be answered in a single word, or to give her an opening on a subject you like to talk about. Be prepared to do most of the talking at first, but try to aim for an even balance by asking questions and speaking to her passions. If one of you is doing all the talking, that's not a good way to learn much about the other.
Keep up the momentum. If the conversation goes even modestly well, invite her to join you for coffee or a meal, either presently or sometime soon.
Exchange contact information if things go well.
Be ready and willing at all steps to be rejected. Don't take it personally. There are a lot of other women out there.
Tip
It always helps to practice good hygiene. If you're going to flirt, try not to stink or ooze.
View Singles Near You