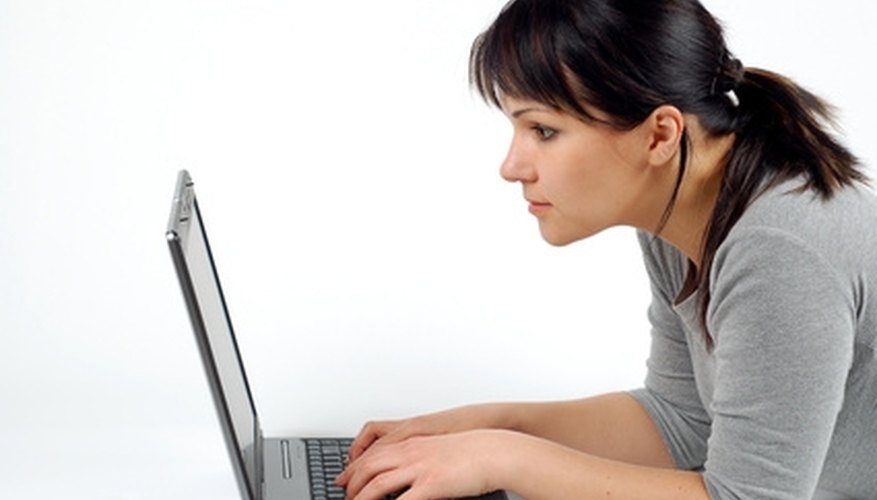 Begin by typing a friendly greeting to the other person. If you have already established that he likes you, and this isn't your first conversation, you can start off with a more intimate greeting, using a nickname you have adopted, such as "Hey, cutie." If you're still feeling the situation out, begin by just saying, "Hi."
Ask questions about his day, and take a general interest in the answers you receive. Don't just ask questions to move the conversation along. Instead, respond genuinely and give advice if it is requested. This will show that you care about him.
Prompt him to tell you about his interests and hobbies. You can use this as a chance to compliment him as well. When he says that he really enjoys playing baseball, you can say, "I've seen you play, and you're very good at it." However, avoid common references to appearances. For instance, if he says he likes baseball, don't say, "I bet you look hot in your jersey." Although that is a method of flirting, it may come off as corny or over the top.
Express interest in hanging out with him in a friendly way. You can use the hobby conversation to do this. For instance, if he says he loves to read, you can say, "I know of a great used bookstore nearby.... I can take you there sometime."
Clarify everything you write. Flirting over instant messenger can be difficult because every word you type can be interpreted differently. Sarcasm may come off as angry; a joke may be taken seriously. This is because he can't see your face, so he doesn't know if you're smiling or frowning. Also, if he doesn't know your personality well, he may not know that you tend to be sarcastic, or that you have a dry sense of humor. Be sure to use emoticons such as smiley faces or winking faces, or clarify a joke by saying, "Just kidding."
End the conversation with a promise of action. If you suggested hanging out sometime, bring it up again if he sounded interested. Say something such as, "Well, I would like to go to the bookstore sometime. I'd love to take you." Or, if you want to be more direct, actually plan a time to get together, or at least talk on the phone.
Warning
Never, under any circumstances, flirt with someone you don't know over instant messenger. Don't give out your full name, phone number, or address to someone you do not know. If someone says something that makes you uncomfortable, sign off immediately, and tell your parents, roommate, or a friend.
View Singles Near You