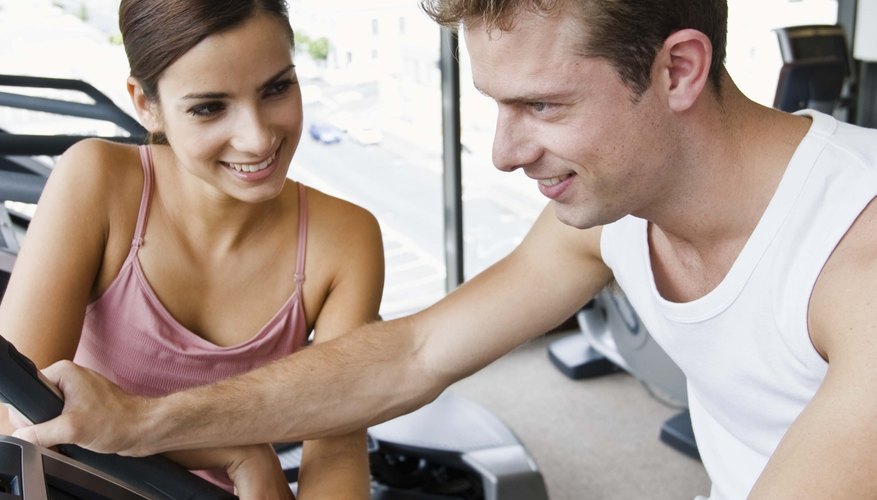 Step 1
Smile at the guy when he looks at you. Wink, grin or even make a sexy face. You don't have to talk in order to be flirtatious. Facial expressions can be very persuasive and often speak louder than your words.
Step 2
Compliment the guy. Notice his new haircut or his recent weight loss. Admire his stylish choice of clothes and comment how lucky his girlfriend is to be dating such a handsome man.
Step 3
Talk about the social situation you're in. If you're bored at the office holiday party or burning time at the gym, flirting is a quick and interesting way to pass the time. Talk about how you're enjoying or not enjoying the party, how often you exercise or even what your career or fitness goals are.
Step 4
Touch with discretion. If you like to touch while you flirt, make sure you're discreet and your touches are appropriate. Touching is natural and can be very playful, but make sure your hands stay above the waist and your touches are light and quick.
Step 5
Be yourself. Since the guy is in a relationship, you don't have the added pressure of trying to impress him. You can tell a silly joke, share an outdated pickup line or even talk about your favorite corny movie.
View Singles Near You