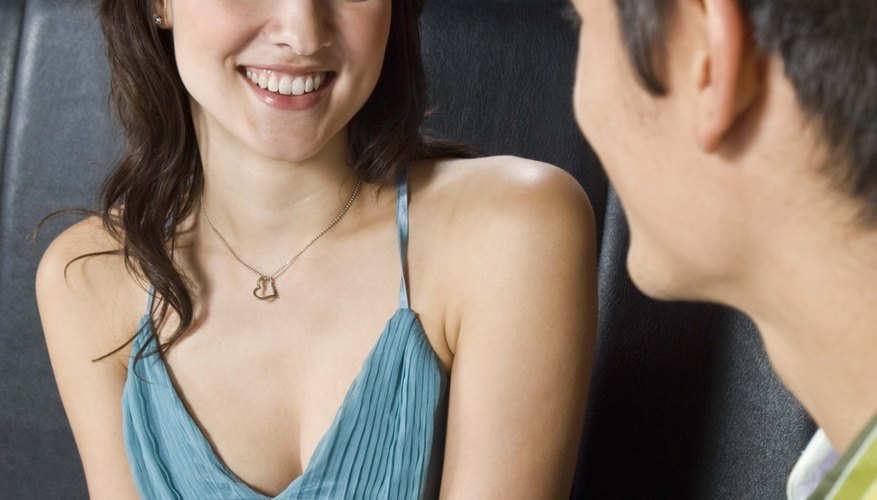 Step 1
Make eye contact with your "target." From across a room, hold his gaze for no more than five second, then look away. Look back to see whether he noticed. If so, smile, and if you're feeling bold, go introduce yourself.
Step 2
When introducting yourself, smile and give a warrm handshake. Maintain good eye contact to show that you're interested.
Step 3
Compliment your "target" on something your truly admire, but keep it non-sexual. Hair, clothing, his smile or laugh are all fair game.
Step 4
Use harmless humor to keep the mood light. Avoid biting sarcasm.
Step 5
Check your body language. Make sure your arms are at your sides rather than crossed. If you're seated, lean in toward the person rather than back in your chair. Touch the person lightly on the arm occasionally.
Step 6
If you'd like to stay in touch with the person, say so and give her your card.
Things You Will Need

Confidence in yourself
Good attitude
Be sincere
Make yourself approachable
View Singles Near You