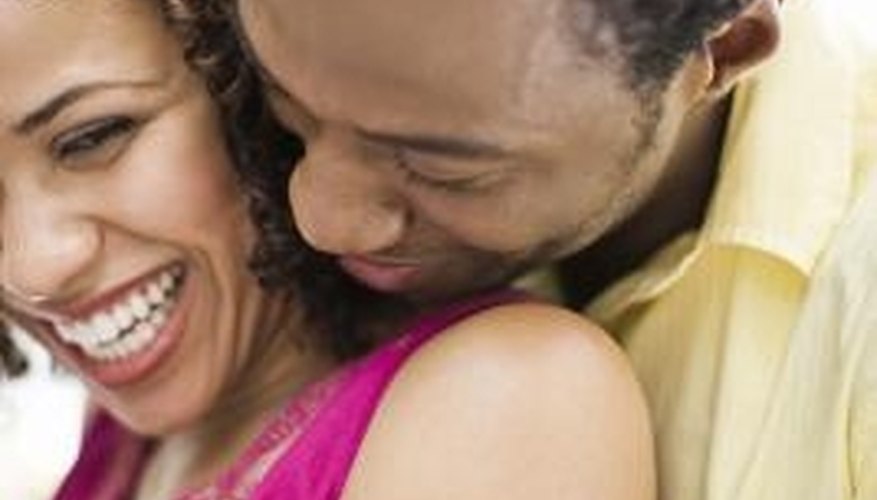 Ask your partner open-ended questions. By giving her the opportunity to talk about herself, you're showing that you're still interested in what she has to say and what is going on in her life. This in turn makes her feel special, which is the key goal of flirting.
Make an effort to dress up for your partner. This doesn't mean you need to wear lingerie to bed every night, and it doesn't mean that sweats are always unacceptable, but you should put forth an effort from time to time, especially when it's for events that involve only you and your partner. This will show that you still care enough about him to dress up for him.
Give him routine, genuine compliments. Compliments are nice because they show that you still notice him and that you are still interested in him.
Tease him a little. Don't be mean, but gentle, light teasing is fun. This keeps the spark in your relationship by keeping both of you laughing and on your toes.
Make an effort to touch him and stand a little bit closer to him than you would with other people. This shows a level of intimacy everywhere you go, which is another key, nonverbal method of flirting.
View Singles Near You