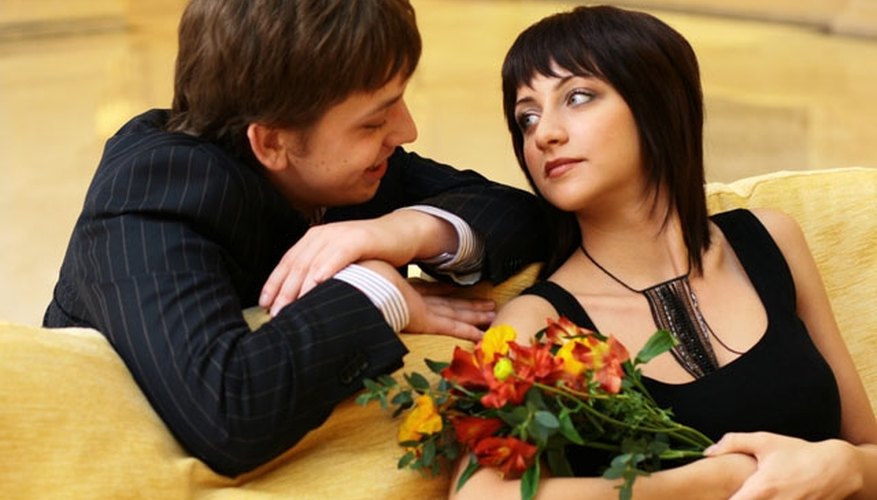 If you are going out, dress in a flirty way. Wear something sexy. If you are guy, dress in a way that fits your personality. You want to show confidence.
Smile. Smiling let's people know you are in a good mood.
Interact. Nothing says flirting by interacting. Mingle and scout the person you are attracted to. Once you see someone you are attracted to go up to them and try and make small talk.
Use your body language. Leaning in towards a person or positioning your body towards a person shows you are interested in what they are doing or saying. Women you can bat your eyes and men you can stroke a woman's face.
Tips
Have fun with flirting.

Only flirt with people you are interested in.

Pay attention to someone's signals
View Singles Near You