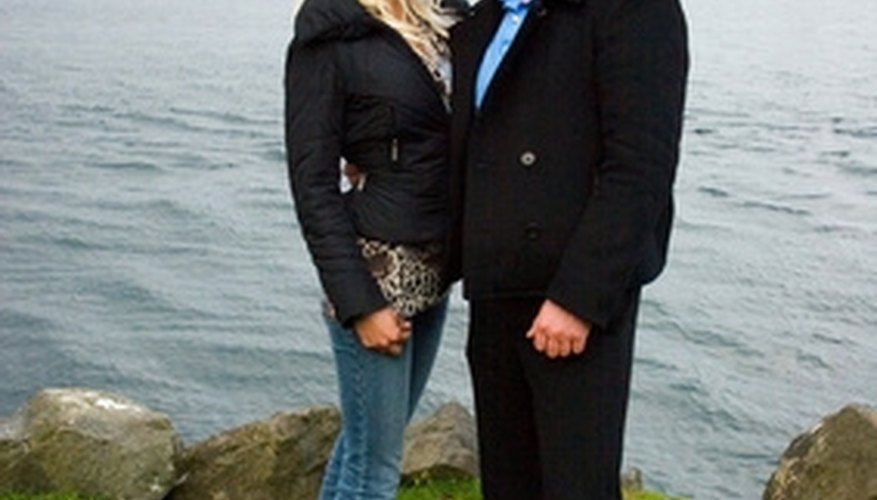 Make Eye-Contact
Making and maintaining eye contact with your potential partner is crucial in communicating your interest in them. When you meet their eyes during conversation, it conveys your attentiveness to them. People want to be acknowledged but not gawked at. In an article for the Social Issues Research Center, Analyst Kate Fox explains, "If your target avoids making eye contact with you, or looks away after a fraction of a second and does not look back again, you should probably assume that your interest is not returned.
Actively Listen
Echo one or two of the same words your date uses in your responses to their statements. By repeating and restating a few of your partner's words, you are demonstrating active listening skills. Actively listening to what your date says will flatter and assure him that he holds your undivided attention. Nodding and tilting your head toward them also expresses that you are considering and validating the importance of what they have to say.
Compliment
Pay attention to what attracts you to your date and inform her of it. Keep in mind when complimenting your partner that the sincerity of your expression is crucial. Try mentioning what you like about your date that sets her apart from others and avoid being too general. In a 1999 article from Psychology Today, Steven W. Gangestad, Ph.D., an evolutionary psychologist at the University of New Mexico in Albuquerque, explains, "For a signaling system to convey something meaningful about a desirable attribute, there has to be some honesty." However, remember not to bombard your date with a slew of compliments, either. By overwhelming your interest with incessant compliments, you risk appearing desperate, and will ultimately make them uncomfortable. Keep in mind that a little flattery goes a long way.
View Singles Near You