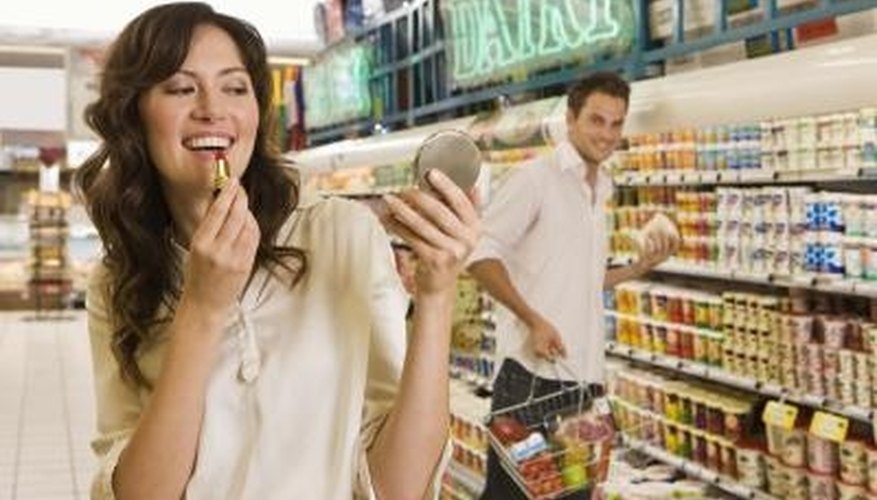 Smile
You see a man that you're attracted to and it all starts with attraction. Once you make eye contact, a good way to start flirting with him is to smile. Nothing is more inviting and friendly than a big smile. This is an obvious clue that you like something about him. It's also hard not to smile back when someone smiles at you. This leaves you open for him to approach you.
Sit By Yourself.
Sit by yourself. Men can feel intimidated if you're sitting with a group of friends and definitely wouldn't want to chance being rejected while other people watch. Even if you came with friends, find a way to separate from them. Sit in a spot where you can get a good look at the room, but where you can also be seen. Try and leave a seat open next to you so that if a flirting prospect approaches you, you can offer him a seat.
Buy Him a Drink
Often it's the men buying the woman a drink, but why not switch it up? It definitely sends a clear signal that you're interested and it gives you an immediate reason to talk to him. He has to at least thank you. Once he thanks you, ask his name and strike up a conversation. Don't be shy. Men like confident women. Buying him a drink is a nice gesture and shows confidence at the same time.
Clothing
Wear something fabulous. Choose an outfit, hairstyle and makeup that compliments you. Wear a conversation piece like a cute hat or an interesting piece of jewelry. Fashion is always a way to make a statement, and it gives people something to talk to you about. Wear an outfit that accentuates your attributes and men will definitely notice you. Be energetic and fun. People like to be around happy people.
View Singles Near You