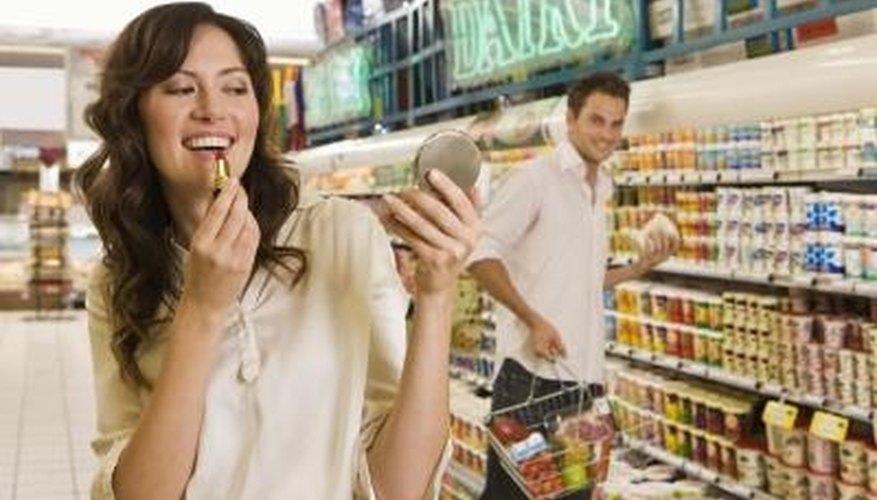 Exclusive Eye Contact
Every flirt knows that keeping a man's attention -- and giving him a little too -- is the secret to being a killer flirt. When his eyes are locked on yours, you know you've got him right where you want him. If his eyes start to dart from side to side, or worse, roll up in his head, you're clearly trying either too hard or not hard enough. Look into his eyes, but don't stare. If you see his pupils start to dilate slightly, he's taking in your beauty; if his eyelids start to narrow, he's getting ready to take off.
Playful, Not Punishing
Some people enjoy putting down other people in order to feel better about themselves. These are the sort of people you should avoid at all costs. This behavior is a flashing red sign that spells "trouble." Being an excellent flirt is about keeping the conversation fun and light. Stay away from politics and talk about his choice of footwear, or better yet, his alluring hairstyle. Don't get too physical, though -- guys like a tease, not a tart.
Become a Mirror
People generally love talking about themselves, but better yet, they like talking to someone who acts like they do. Don't be afraid to copy their speech patterns or even mimic their physical gestures. When your object is to have a little fun, mirroring your flirting partner keeps the bon mots flowing and the laughter quotient high. Being playfully physically expressive is often a way of making other people feel at ease.
Dingy Locale, Delightful Fun
Flirting in apparently unpromising locations, such as the hallway in the public courthouse, lets you take advantage of the element of surprise. Nobody expects a fun, giggly exchange while dealing with the doldrums of duty. That's why an accomplished flirt is so memorable; she initiates exchanges where they are least expected, yet most needed. The dingier the locale, the better the opportunity for a zesty and delightful exchange.
View Singles Near You