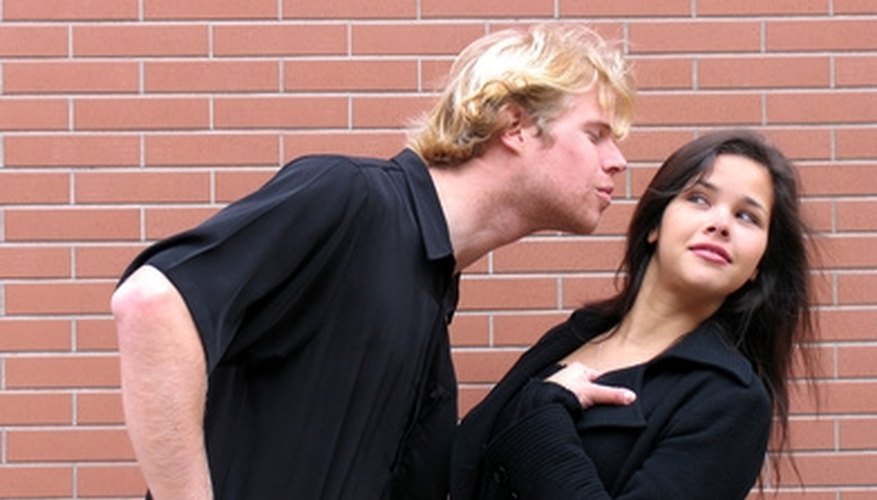 Confidence
Before any attempt at flirting is made, it is important for you to feel comfortable. Women are put off by insecurity and perceived weakness. Even if you feel nervous, you can convey confidence by maintaining an erect posture and smiling when approaching a woman. (Doing this may even make you feel more confident.) Being honest and telling a woman that you are nervous is okay too as she will likely appreciate your courage. Even if your attempts at flirting fail, leaving with an aura of confidence will be seen as attractive and may even cause her to change her mind about you.
Grooming
Women appreciate well-groomed men, so it is worth the effort to upkeep your appearance before attempting to flirt. Having a pleasant smell and caring about your appearance will not only make you feel more confident, but it will make women more receptive toward you.
The 'Push/Pull' method
Many women enjoy the "thrill of the chase." This means that you should not act like a woman has too much influence over you, even if she has captivated your interest. Showing that you are interested, especially when she has reciprocated, and then pulling away from her can be a very effective way to flirt. Many women are used to having men "surrender" to them, but are intrigued by men who show and feign interest in them. Do not overdo this, however, as it can lead to genuine frustration.
No Pickup Lines
Pickup lines are generally corny and are ineffective at attracting women. Instead, use conversational "ice-breakers." Depending on where you are, try asking a woman something about what she is doing or something pertinent to your surroundings. For example, if at a bar, try asking a woman if she has tried a particular drink you like (instead of the typical, "Can I buy you a drink?"). Ice-breakers often lead to low-pressure conversations that will allow you to flirt more easily.
View Singles Near You