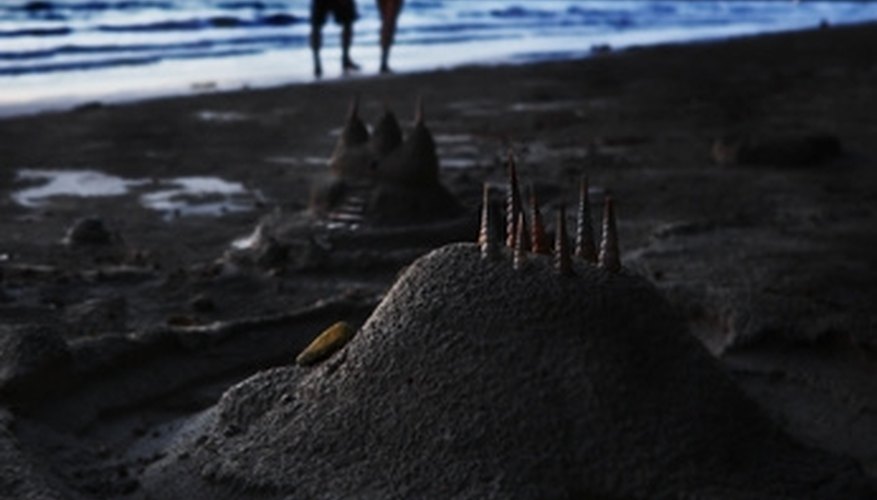 Staycation
Travel can be stressful for many people. The pressure to keep up with the activities on an itinerary or suffering through flight delays and layovers can make some honeymoons seem like work. Consider a "staycation" instead, which requires no travel but can be very romantic. Rent a local hotel room at a property that offers room service and stay in for the weekend. It's ideal if your room has a patio and a great view, so you can spend some nights camped outside to take a quick break from your room. Indoor pools, fitness centers and spas are also great amenities for your honeymoon, as they allow you to enjoy a range of entertainment without leaving your hotel.
Mountain Cabin
Mountain cabins can be fun for honeymoons. If you live within driving range to a mountain chain, consider renting a small cabin and spending your first days as a married couple in nature. Bring candles and leftover ceremony flowers to adorn the rustic environment and add an element of romance. Swim, fish and hike, and then watch the sunset over the mountains at the end of a languid day. The slow pace of mountain activities can provide invaluable relaxation following the stress of planning a wedding.
Road Trip to Beach
A road trip to the beach can provide you with two vacations in one. The drive to the destination allows you to save money on airfare while bonding with your new spouse. Pick a quiet beach where you can rest easy under the sun without worry of screaming children or honking horns. Some hotels offer honeymoon packages, which saves you from having to see to additional partner-pleasing details. Packages often offer romantic touches like a bottle of champagne, chocolates, and rose petals in your hotel room.
Dance, Dance, Dance
A very easy way to spend your honeymoon is taking a dance class with your spouse. Salsa or ballroom dance classes are great options because they rely on couple interaction. This is a cost-effective honeymoon idea that requires little planning and no traveling...unless you want to take lessons in a different city. Research dance studios to find one that offers the class you want to take at a time that works for you.
View Singles Near You