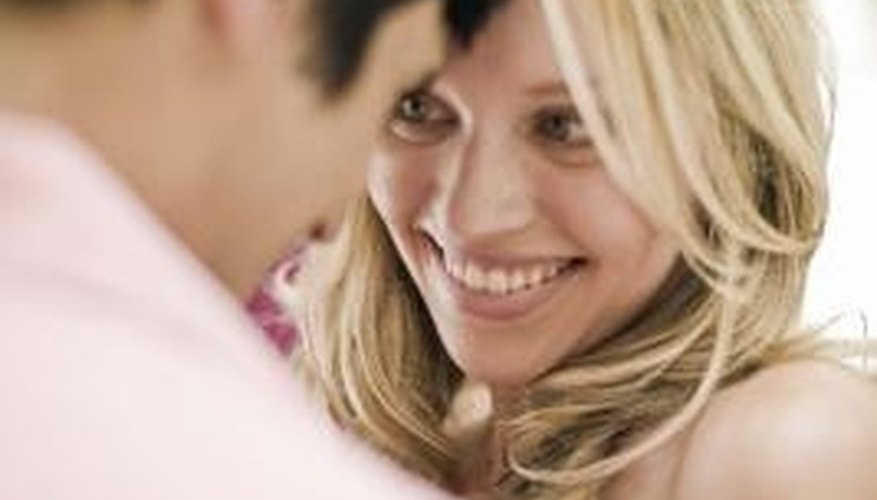 Hypothetical Questions
"Would you rather spend a year in Europe with a monthly budget of $3,000 or 10 minutes on the moon?" A good hypothetical question will grab his attention immediately. When faced with different options, each with pros and cons, about subjects he's probably never thought about, his interest in you will be aroused. Other questions could be: "Given the choice, would you rather be shot, attacked by a crocodile or drown?" or "If wrongly imprisoned, would you rather be executed or imprisoned for life?"
His Hobby
If there's a guy you've had your eye on for some time and you're able to do some research before you approach him, find out what he's interested in. Ask him questions about his hobby. Most guys have some form of a pastime that they indulge in and love to talk about it to anyone who will listen. Ask him to explain it to you, what it involves, how often he does it, and ask follow-up questions about anything that you don't understand.
His Past
Guys like girls who are real and show genuine interest in them. Don't be weird and ask deeply personal questions that will embarrass him; rather, ask simple questions about his past. How did he like school, what did he wish he would be when he grew up. Ask him questions about where he's lived or his favorite kid's TV show. Not only will it help you get to know him better, but he likely will remember you and be interested in catching up again.
Questions Not To Ask
Avoid asking questions that are deeply personal or intrusive. If the conversation leads to a more personal nature, then it may be OK to raise them, but not as opening questions. Don't ask him questions about his ex-girlfriends, things he's ashamed of or his view on controversial issues. Although you may be able to get his attention by asking him questions with a high shock value, the chances of offending him are much higher than generating interest in you.
View Singles Near You