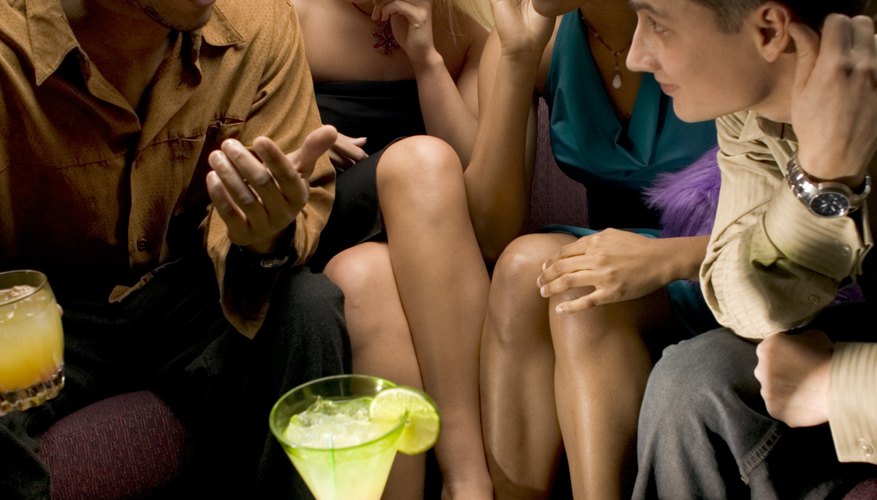 Step 1
Plan to have a good time. Keep an open mind. Even if you don't hit it off romantically, your date could become a good friend or business contact in the future. Your friend might fancy his blind setup, and you'll hurt his chances with her by whining to leave instead of sucking it up for a few hours.
Step 2
Design a date that inspires conversation. Set your sights on activities that break the tension. Seeing a hit Broadway comedy will get everyone in a joking mood. Meeting at a racetrack with a nice lounge can put excitement in the evening by gambling on a couple of races before heading to dinner. Take a carriage ride around a park to enjoy the outdoors and show your romantic side.
Step 3
Stay on familiar turf. Now isn't the time to try a new restaurant that's gotten iffy reviews or a club with a long, boring wait in line at the door. You want a comfortable atmosphere to make things go smoothly. Stick with places where you know the service is good and the crowds aren't overwhelming.
Step 4
Establish a time window for the date. Before the date, agree with your friend on when to take a pulse about the evening. For instance, if the date starts at 7 p.m., hit the men's room at 10 to see if you both want to turn in at midnight. If one wants to stay, spend another two hours on the date before you both leave. Unless both couples are hooking up, it's rude for one guy to take off and the other to stay.
Step 5
Be a good wingman. Help each other out in making conversation. Put in a good word for your friend while he's at the bar if he gives you the signal that he likes his date. Avoid acting exclusionary with your body language so the girls don't feel ignored.
Step 6
Turn your cell phones off. Don't give in to the temptation to text other people, even if you're having a bad time. Your friend is already there for support.
View Singles Near You